Culture of music and hope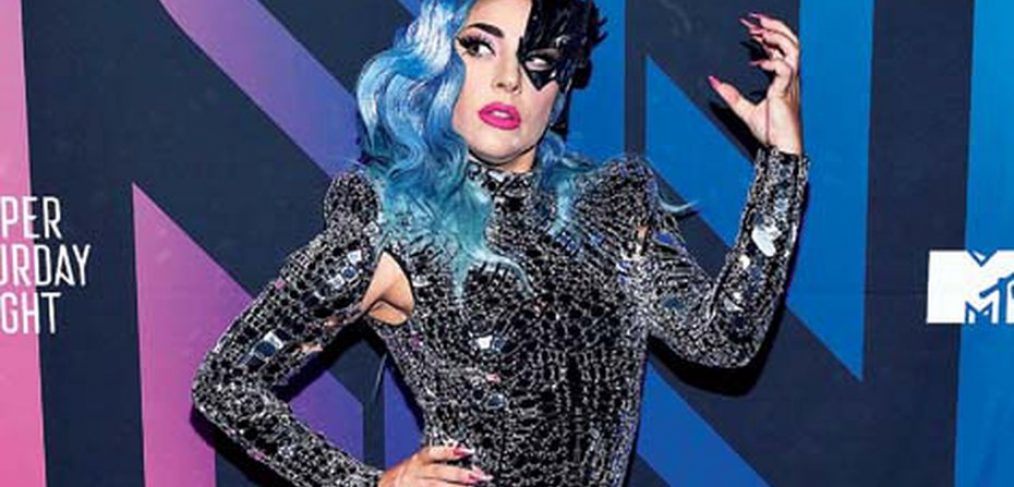 With live music gigs down to zero because of Covid-19, many musicians have taken their talent online, to their balconies and to streaming services. And most are seeing this is as an opportunity to work on new music. Then there are also those who have stepped up to the occasion in a different way, by associating with NGOs and foundations to provide food and medical kits to the affected. Some have been a part of fundraising concerts. The Telegraph spoke to a few such artistes.
Indie gestures
Rapper Raftaar says helping out is "basic human responsibility" and he is apparently feeding 600 people each day and is giving out basic kitchen staples to 300 people. Not only that, he is feeding 600 dogs daily. The 31-year-old has his NGO to fall back on, 4Dog'Sake India (partnered by Sanchi Budhiraja), and its parent NGO, Parivartan 'The Change'. "I had 12-year-old kids texting me saying, 'Brother I only have Rs 10 in my pocket and I've donated it. You please try and make do with this'," the Delhi-based musician told The Telegraph.
The rapper and his team collect and distribute dishes like rajma chawal, dal chawal and other ready-to-eat items, besides packets containing oil, atta, chawal, dal, salt and spices that are delivered by his partner's (Sanchi Budhiraja) father. "We also gave them masks the first time we went to visit," said the musician. Besides helping out in Delhi, he is also doing his bit in Mumbai where he currently resides. "I've got a huge pack of Pedigree and I, or a friend of mine, go on alternate days to feed dogs. This way we also get to meet a lot of dogs and it's the best form of interaction at the moment," he said.
"Wearing a mask is important for you as much as it is for the other person," said Siddhanth Kapoor aka DJ Bullzeye (from Mumbai), who is volunteering. The techno artiste and actor started helping out on March 20 by associating with different organisations. His idea was to attach masks to food packets. "I have given out masks to different places like Nair Hospital and Kasturba Hospital for Infectious Diseases through other places like Jamnabai Narsee School and Art of Living School and so on, which are being given out with their food packets. I've even tied up with Santino Morea of Roots Premier League as well," he said. So far he has given out 5,000-plus masks to people with help of a fundraiser started by him on www.ketto.org.
With depleting stocks of equipment kits for frontline workers, Deepesh Sharma has stepped in by donating 100 PPE kits to the district of Bandipora in Jammu & Kashmir. The kits that have been sent out by the techno artiste includes a gown, goggles, face masks, shoe cover and a bag… all disposable. Being the proprietor of Kosher Organics Goa (an organic store in Goa with business partner Fahad Mir) he was able to send across the kits and has also donated 20 per cent of the earnings from the store to the frontline workers. "It is important to help out, even if it's in the smallest of ways," said the artiste.
Meanwhile in Calcutta, what started with two friends has eventually become a group called Joining Hands. A part of this group is DJ Akash Rohira. The group started by feeding 200 people per day and it has grown to 400-odd people. "Without the help of any NGO or organisations we have done this. It is just a large group of friends and family who are taking part in this mass feeding programme. The Kolkata Police has helped us out," said the DJ. Each day a group of four volunteers cook the food at Amrit Vela Mandir, which is then sent out for distribution. "The items need to be prepared on time because if ingredients fall short, we won't be able to source the same from vendors as they are not available all the time," he said. They serve dishes like khichdi, aloo paratha and luchi with aloo.
Gurudath Kamath, a DJ, leadership and transformation coach and the author of his debut book The Inner Guru, has stepped up in Bangalore with his mates Mithesh U.S., Vikram Suvarna, Sushmitha Acharya and the event management company Sangachadwam. He and his group of friends have been delivering food and groceries to those in need during the pandemic. "We started by giving food to people near our place and then more people joined in. NGOs and foundations like Geetha Foundation and Noor Foundation got in touch, so we collaborated," he said. Kamath and his team first decided to give out cooked food but later thought that giving groceries would be more beneficial. On a daily basis, the psy-trance DJ and his team give out 80 to 100 packets containing rice, atta, dal, masalas and oil. The difficulty? "Not everyone has an ID to go give food and the demand is more than the funds. Keeping the continuity in supply is hard. We are also giving milk and food to kids and stray dogs but our main target is people from slums, people living in huts, and cleaners and sweepers," he said.
Let's collaborate
Hindustani classical artiste and author Shubha Mudgal is looking out for artistes and musicians around the country with her teammates Aneesh Pradhan (musician and scholar), Arundhati Ghosh (cultural practitioner), Mona Irani (producer and casting director), Rahul Vohra (actor, director and arts consultant) and Sameera Iyengar (cultural practitioner). They have started the Assistance for Disaster Affected Artistes (ADAA) campaign, keeping in mind that events and performances have been cancelled mid-March onwards and there is little hope of things getting back to normal in the near future. "All performers and artistes are facing the challenge, with no revenue-making opportunities. For many who do not have adequate savings or resources, the future appears bleak," said Shubha Mudgal.
The crowdfunded campaign has raised money to support 100 artistes for a period of six months. The campaign has been designed to help artistes, performers, arts teachers, instrument-makers and other arts-related professionals from 10 Indian states. "We have worked with 10 arts organisations, working at grassroot level across 10 states. They became our on-ground partners and identified the artistes who are going to receive funds from the campaign. These organisations are Jana Sanskriti (West Bengal), Imphal Talkies (Manipur), Samudaya (Karnataka), Assam Cultural Academy (Assam), Sanatkada Trust (Uttar Pradesh), Pehchaan (Rajasthan), Yalgaar Sanskrutik Manch (Maharashtra), Chennai Kalai Kuzhu (Tami Nadu), Nrityanjali Academy (Telangana) and Sarthi (Delhi)," she added. People like A.R. Rahman (A.R. Rahman Foundation), Shaan, Vidya Balan and Abhay Deol are said to have contributed towards the cause.
On Day One of the lockdown, sitarist Purbayan Chatterjee came up with an idea to help musicians. He launched a platform with his singer and wife Gayatri Asokan called Musicians' Digistage where not only musicians but audio engineers, photographers and others can showcase their work. "At the moment we have a lot of free time and people are worried about what would happen. So this platform will give people a role to play and a sense of purpose," said the sitarist. The launch of the platform started with the release of a remake of Humko man ki shakti dena, which featured Gayatri Asokan, Priyanka Barve, Kshitij Tarey and Shivam Mahadevan on vocals, Purbayan on the sitar, Nandini Shankar on the violin, Sarang Kulkarni on the sarod, Shikhar Naad on the djembe, Ameya Naik on percussions, and Ishaan Ghosh and Ojas Adhiya on the tabla. The platform will also do live streams which are associated with event platforms. Profits will be donated to help artistes during the pandemic as he has tied up with Musicians Covid Fund (musicianscovidfund.com) which benefits musicians and bands and has donated free content for Digital India Ministry of Information and Broadcasting.
A bunch of producers from around the country have shown their creativity. Oceantied curated a project called 22-2 in which he invited 22 producers to participate in a beat challenge in which each producer would have to submit a sample. Now with those 22 submitted samples the artistes had to create a full track in two days. The artistes featured are Escape Sequence, EchoFloat, Lacuna, Derain, Ankan, Hashbass, NATE08, thebigfatminimalist, Pardafash, GMB, Tanzen, Yung.Raj, Three Oscillators, RAKA, Miredo, IO, Khaosound, Oceantied, Zokhuma, Npstr, POTTER and Ayush.
How does it help? The money made from the compilations will be donated to charity. All music sales from the Bandcamp page (a website where one can listen to purchased music) for a period of two weeks will be donated to www.goonj.org where the music itself will be released as pay what you want. And yes, the music can be downloaded for free as well. "It started off very organically with Oceantied getting in touch with around 10-12 of us and everyone added more producers to the project. Once the beat challenge was complete, it felt fulfilling creatively and then we collectively came up with the thought of raising money for organisations that are helping those in need," said Ketan Bahirat of Oceantied.
"The horizon seems grim for the music industry. The more blessed ones felt like this was a small part we could play to help those who are displaced and need help," said Zokhuma.
One world
The UN, World Health Organisation (WHO), Global Citizen and Lady Gaga had joined hands on April 16 to put up a stay-at-home concert called One World: Together At Home to celebrate and support healthcare workers and frontliners who are battling against coronavirus. The show included broadcasts of leading global health experts along with performances by Alicia Keys, Amy Poehler, Awkwafina, Camila Cabello, Celine Dion, Ellen DeGeneres, Jennifer Lopez, LL COOL J, Lupita Nyong'o, Matthew McConaughey, Oprah Winfrey, Pharrell Williams, Rolling Stones and many others. Contributions made were transferred to WHO's Solidarity Response Fund to equip frontliners. The fund helped ship over two million items of PPE and supplies to over 68 countries. This includes over 700,000 surgical masks, 51,000 N95 masks, 727,000 gloves, 85,000 gowns, nearly 14,000 goggles and over 20,000 face shields.
Some of our Indian performers are also taking their talent online through Facebook Live from where viewers can donate a certain amount of money to foundations and organisations. One such artiste is Nikhita Gandhi who is associated with www.goonj.com and did a live show on April 26. Some other artistes who are dong online fundraising concerts are Shilpa Rao, Amit Mishra and Shashwat Singh.
Yes, the times are challenging and several musicians have tested Covid-19 positive — like Pink, John Taylor of Duran Duran, David Bryan of Bon Jovi and Ed O'Brien of Radiohead — but speaking to musicians across India, the message that's coming through is that we will get through the tough times. There is hope.
Originally Published By – Telegraphindia