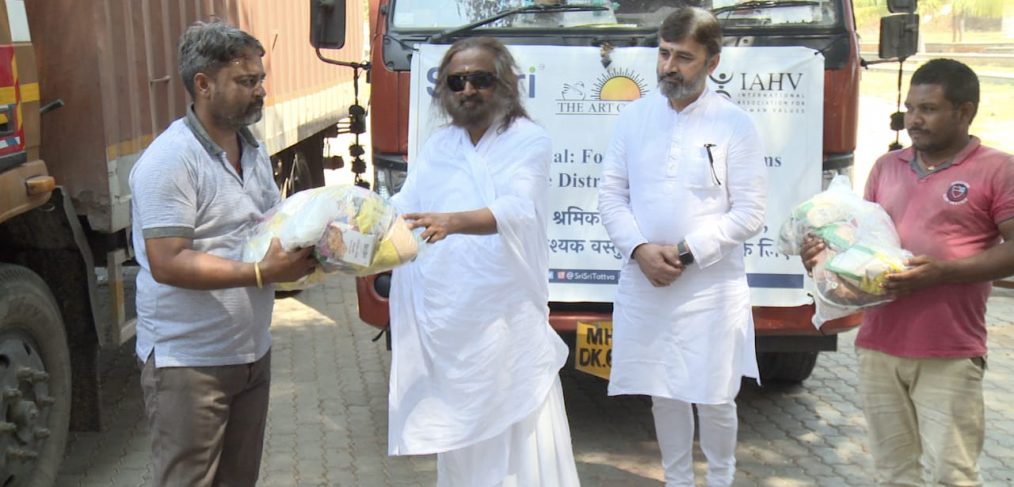 The spirit of volunteerism can help us get over even the biggest crises. @ArtofLiving volunteers have been working tirelessly to provide relief in coordination with local authorities in various parts of the country, but a lot still has to be done. pic.twitter.com/R9jPi2bG6d

— Sri Sri Ravi Shankar (@SriSri) April 11, 2020
Gurudev Sri Sri Ravi Shankar flags off the initiative "Stand with Humanity" in support of Daily Wage Earners at the Art of Living International Centre, Bangalore, India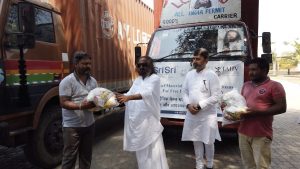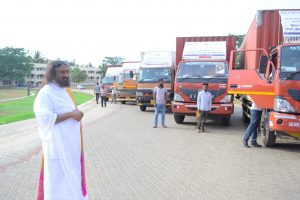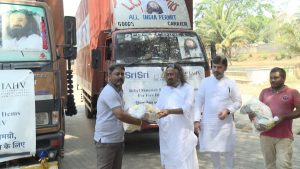 Maharashtra:
Mumbai: 5000 families given a week's supply of ration.
Mumbai: 100 kits distributed at Bharat Nagar, BKC and 300 kits distributed at Govandi through the BMC.
Chiplun, (Konkan): Art of Living volunteers provide entire week's ration for 50 families to Chiplun's Municipal Collection Centre. These will be further distributed to daily wage workers and those in need of assistance during the Corona Pandemic.
Today 1800 meals from Crsil will be distributed @Dongri and Dharavi.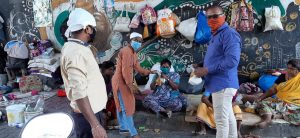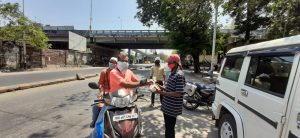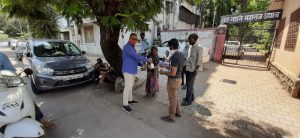 Lunch distribution @Dongri on Date-02/04/2020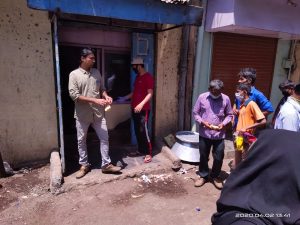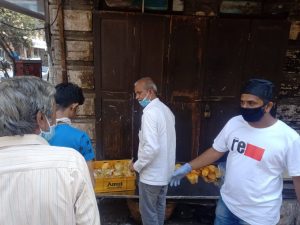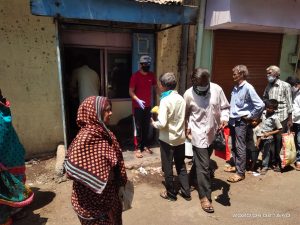 Ahmadnagar:
Ahmadnagar, MH, distributed 1200 kg of ration to the poor worker, which benefited 450 members of 102 families, some of them were eating black tea with toast, today roti(Chapati) and rice will be made in their house after 2 days.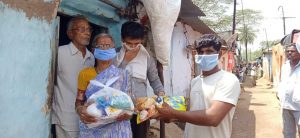 Indore:
Food prepared for 500 daily, will increase to 3000, distributed by municipal corporation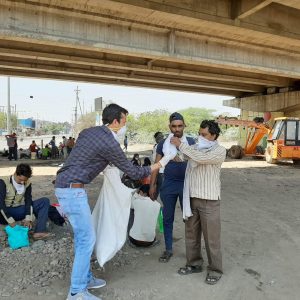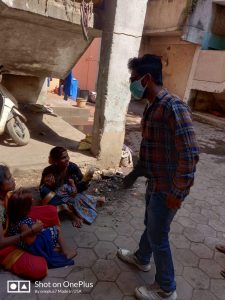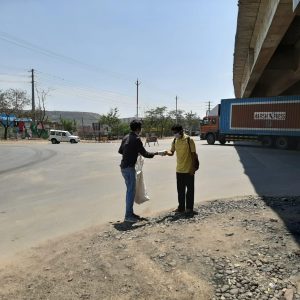 Punjab:
Food supplies distributed in Mohali, Nawan shahr , Nangal, Bathinda , Moga, Ferozpur, Ludhiana , Faridkot , Fazilka , Muktasar , Zira , Jagraon , Rajpura , Barnala, Kapurthala , in complete collaboration with Punjab District Administration.
26 villages (1000 families each) being supplied outside Nawa Shahar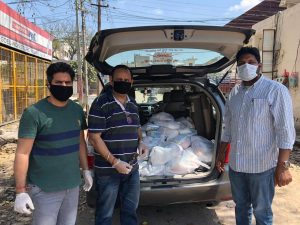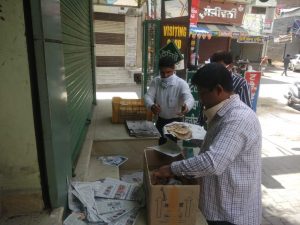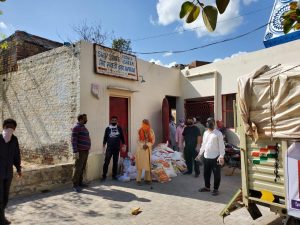 Jammu:
1500 kits given to daily wage workers
Gujarat:
 Rajkot:
 1 lakh worth food grain given to authorities. 

  4 tons of Wheat Flour & Rice to Commissioner, Rajkot Municipal Corporation

  Sri Sri Academy feeding 150 families of daily wage workers
Surendranagar:
 150 families of daily wage workers being fed

Nadiad:
500 kits distributed by teachers and volunteers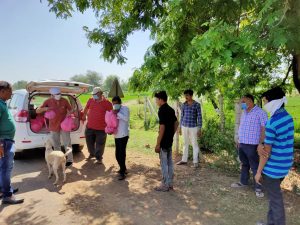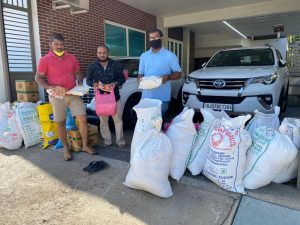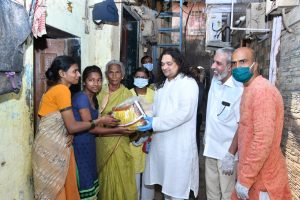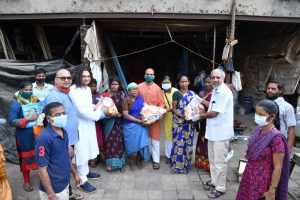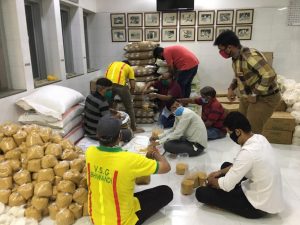 Delhi:
15,000 people served food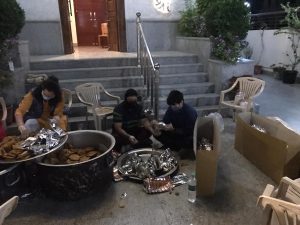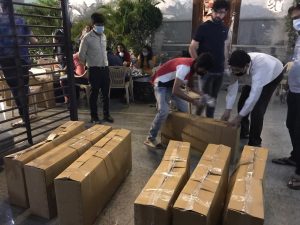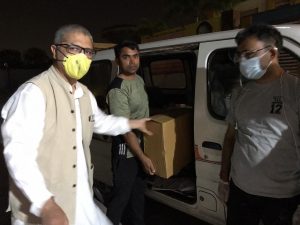 Kerala
The first batch of 12 tonnes of food materials sent by Gurudev for supporting the daily wage earners being handed over to District Collector of Kasargod, Kerala, Sri Sajith Babu IAS.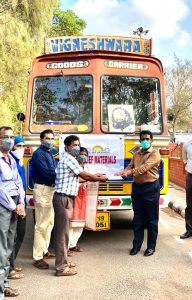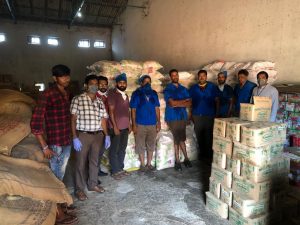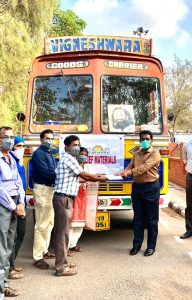 The Art of Living Kurukshetra Distributed Raw Material to Daily Wages Labour (Rehri Puller).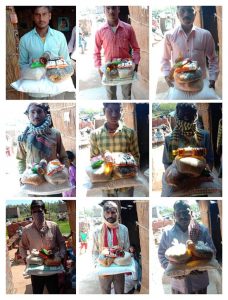 Uttar Pradesh
Kanpur daily wage workers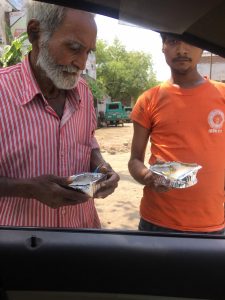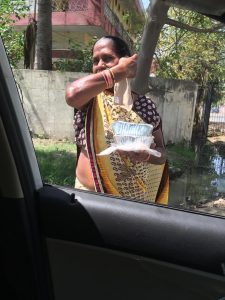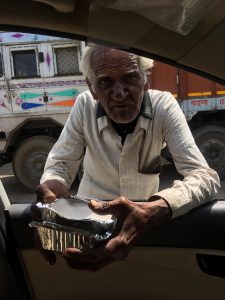 Mask distribution on Date-02/04/2020
10000 lunch packets daily being prepared at aol Kanpur.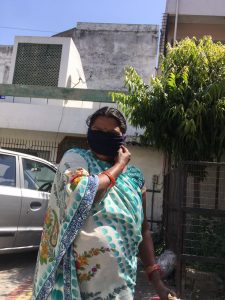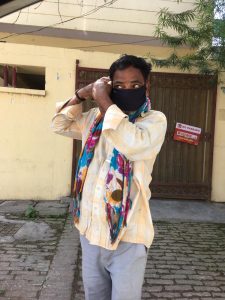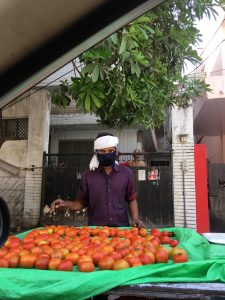 Todays Summary 31.03.2020: Total 450 Kits Delivered in Surat Areas Covered:
◆Varacchha
◆Pandesara
◆Vadod gam
◆Umarwada
◆Ring road
◆Gopipura Well Done Team
Special Thanks to
Art of living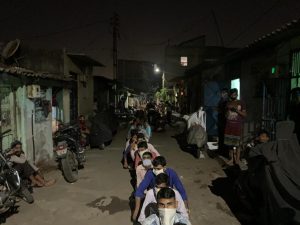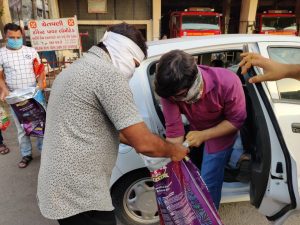 Hyderabad
The ArtofLiving

has donated 30 tons of ration & hygiene supplies to 3000+ needy families, mostly migrant labor, in Hyderabad, in collaboration with GHMCOnline, Police Department and and GandhiArekapudi.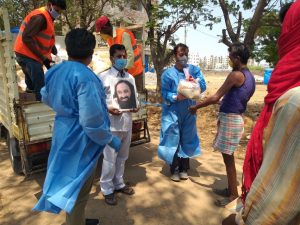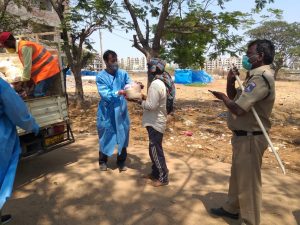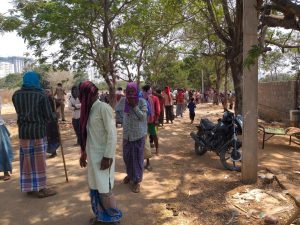 Andhra Pradesh
Work in the East Zone by our Volunteers. Cooked Veg Fried rice has been distributed yesterday
Packing completed by Kompalli team for Wadiaram village. Distribution planned tomorrow morning.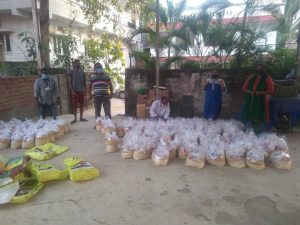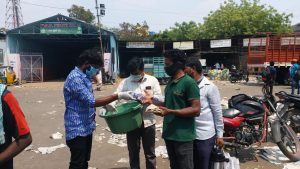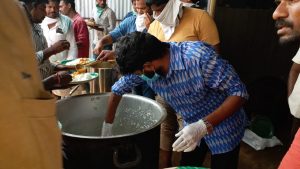 Karnatka
Today in Bommanahalli donations on Date-04/04/2020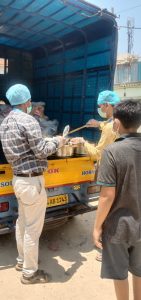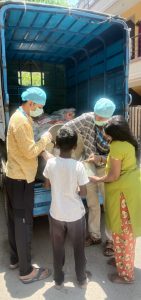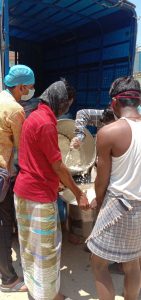 Today in Kengeri donations on Date-04/04/2020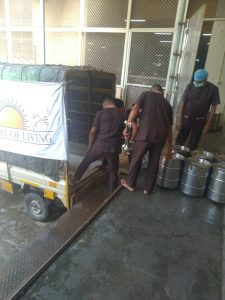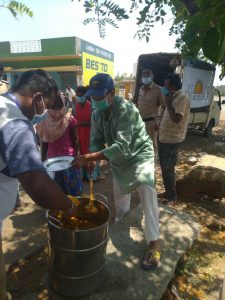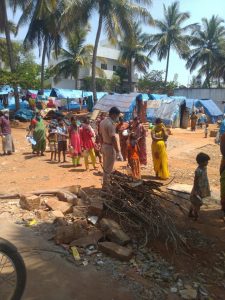 Food seva Madhya Pradesh 8 April 2020
Indore
Total Food packets distributed today 3729.Bhawarkua mess-900,Soham
mess-776, and Packets from home (prepared by teachers and volunteer
s) 2053.
Gwalior
More than 1500 food packets containing puri sabji and halwa,20 + ration
packs were also distributed in order to serve the needy people.
Seoni
Bundi puri sabji and pulao was todays menu for food packets distributed
by SEONI chapter.as usual 600 packets were distributed.
Burhanpur
30 kg floor and 2 kg rice provided to 3 needy families, by Abhishek
Agrawal , volunteer.
Ratlam
60 Ration packets contains grocery and essential items for one week,
distributed today by Ratlam
Food seva Lock Down 9 April 2020
Indore
Today 4044 food packets were distributed,2303 packets from different homes and 950 & 791
from 2 mess , Bhanwarkua and Palasiya respectively.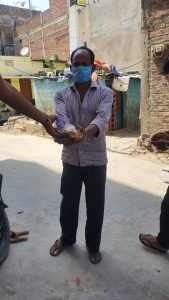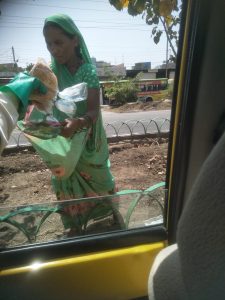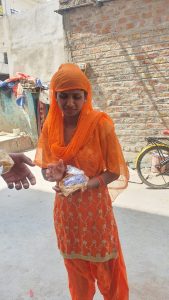 Gwalior
Gwalior chapter is providing food to animal also,today they feed 79 + animals.Ration
packets 70 and 670 Food packets containing fried rice were distributed.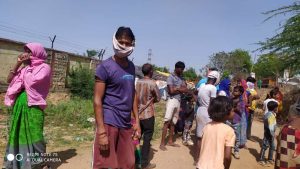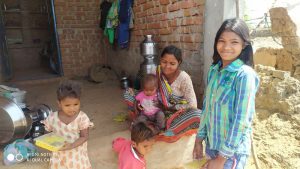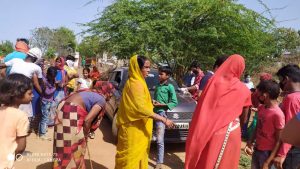 Seoni
Keeping the commitment to serve 300 people,Seoni made 600 food packets for
morning and evening .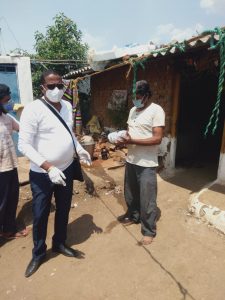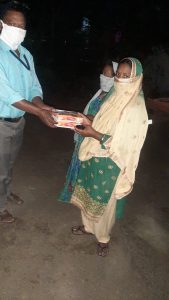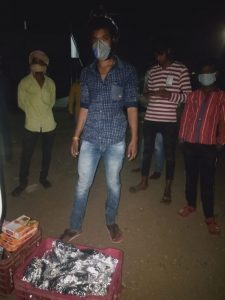 Art of Living Relief Work for Corona!
The spirit of volunteerism can help us get over even the biggest crises. ArtofLiving & IAHV volunteers have been working tirelessly to provide relief in coordination with local authorities in various parts of the country, but a lot still has to be done!
4,51,10,660 total meals provided to over million families as on 9th April 2020!
Do share!
And you can be part of this initiative by donating for daily wage earners on aolf.in/daily-wagers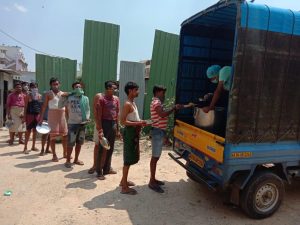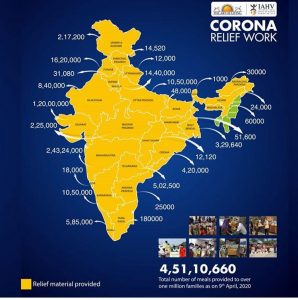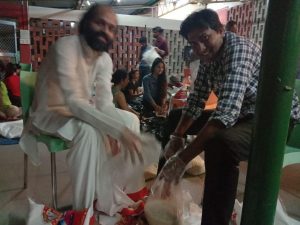 Odisha
Relief Operations by Sri Sri University started in collaboration with IAHV (International Association of Human Values)In the prevailing Pandemic Situation across the state and country, Sri Sri University is distributing relief in Cuttack city and in adjacent villages of Sri Sri University, Cuttack.40 tonnes rice, 30 tonnes Dal, 40000 Soaps, 150000packets of biscuits have been procured from IAHV, the Art of Living International Center, Bangalore for the relief operations.A family packet comprising of 4 kg Rice, 2 kg Dal, 4 Biscuits packets
and 2 Soaps have been made. 70000 families will receive the packets which will benefit 30,000 daily wage earners. This will be done in two phases. The first phase started today.Service is one of the three edifice of Sri Sri University. The relief operation is being conducted with the help of Cuttack District Administration.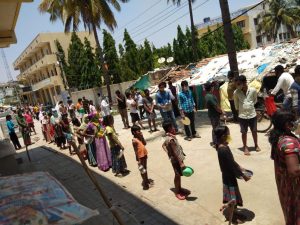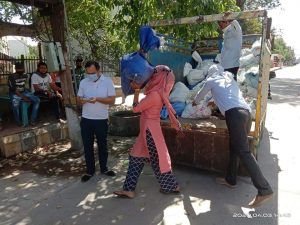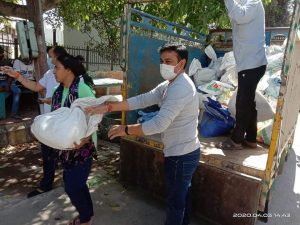 Haryana seya Yodas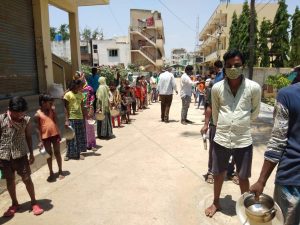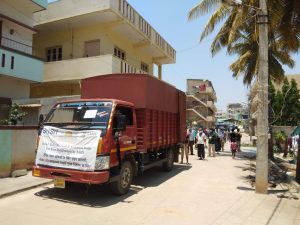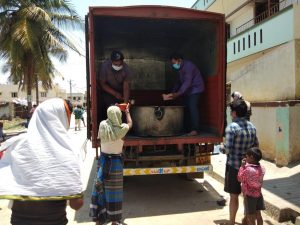 Cooked food – BANGALORE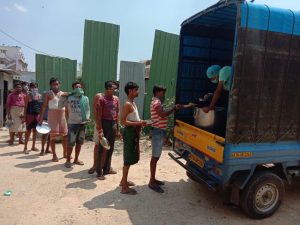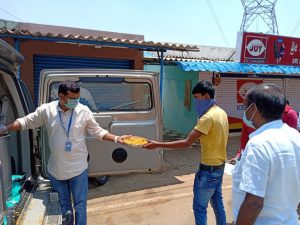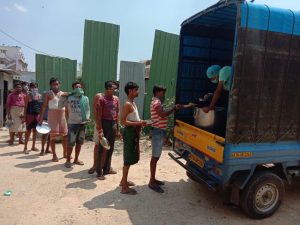 Today 2000 lunch distribution with GPS photos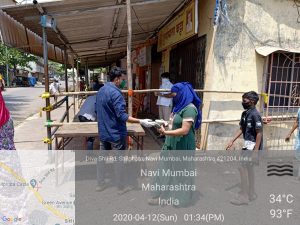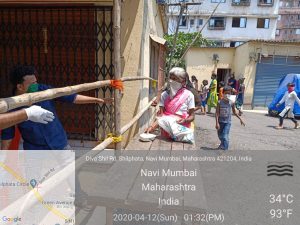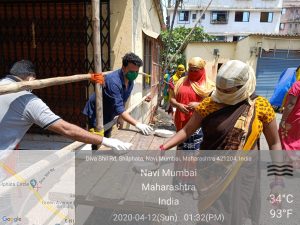 Gujrat
       Surat
100+ Ration kits Distributed at A & B Block, EWS Awas, Kosad Gaam, Surat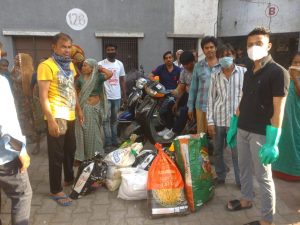 100+ Ration kits distributed at Gotalawadi Slum Area, Surat
200+ Ration Kits distributed in Panas Gaam, Surat in coordination with RSS
 25 Ration Kits distributed in Sitanagar Chowk, Punagam, Surat
55 Ration Kits distributed in Dindoli area
15 Ration Kits delivered to 5 Widow Women's families in Adajan, Surat 35 Ration kits distributed in Tantithaya Area, Kadodra, Surat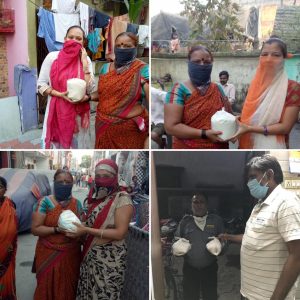 Mumbai
2000 dinners Distributed @Dharavi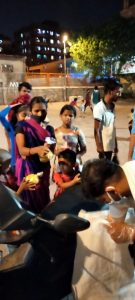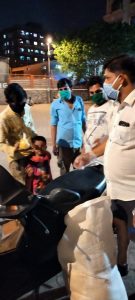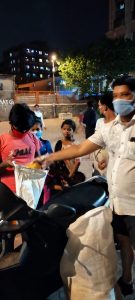 Gurgaon, NCR Delhi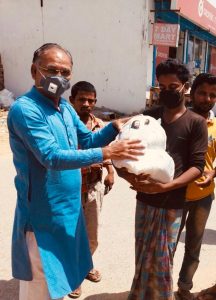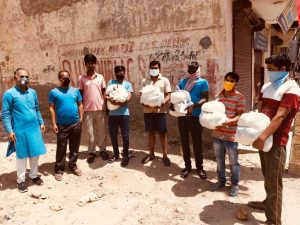 Today 2000 lunches distributed @ Diva -Thane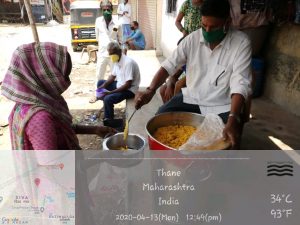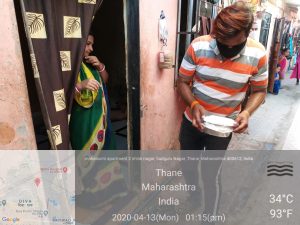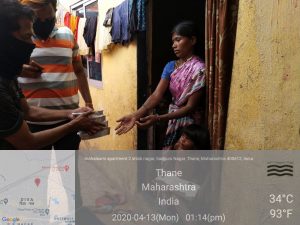 Jai Gurudev,
With the Inspiration & blessings of Param Pujya Gurudev Sri Sri Ravishankar ji,
the Art of Living Surat & IAHV Surat handed over
7.5 tonnes of Food Supplies
to the Surat Administration (Collector Office) in the presence of Honourable Member of Parliament Shri C R Patil ji.
These supplies will be used at the canteens run for Daily Wagers from Orrisa living in and around Laskana Area, Surat.
The Seva initiative was lead by Sr Ritaben & Rakeshbhai khatlavala Ji and Sr Falguniben Nanavati Ji
Lavkesh Chaudhary Ji, Manish Pastagia Ji, Dinesh Choudhary Ji, Vasantbhai Gondalia Ji, Vishnu Dhanuka Ji,
&
Our STC Vijay Radadiya Ji & Apex: Sanjay Agarwal Ji
NCA team, ATCs & DTCs
#Team Gujarat
Let us move together to help the needy during this warlike situation.
Please continue your support & Donate:
#SriSri
#ArtofLiving #IAHV
14th April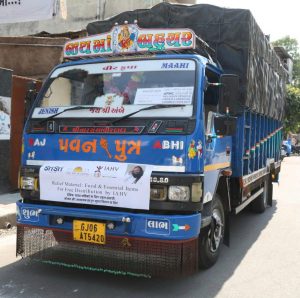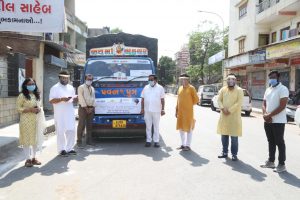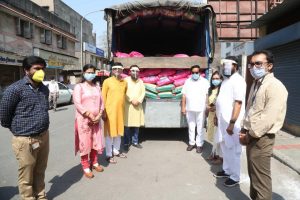 Today Distribution 2500 dinners at Dharavi. Prashant one more mile stone photos with GPS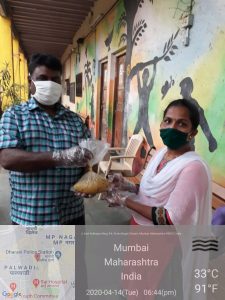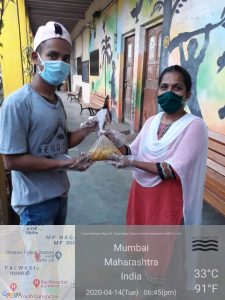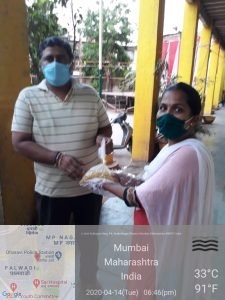 2000 lunch distribution @Diva Thane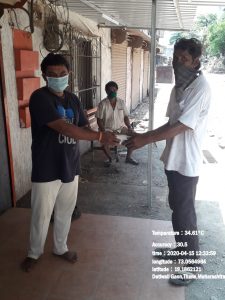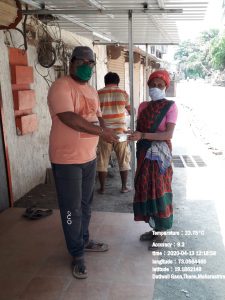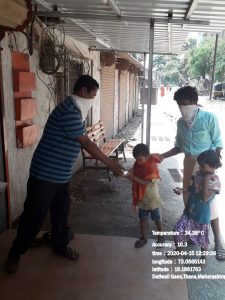 2500 dinners distributed today @Dharavi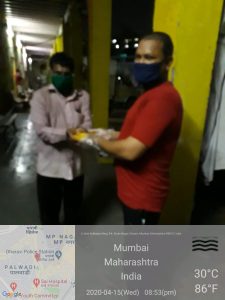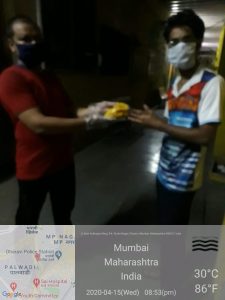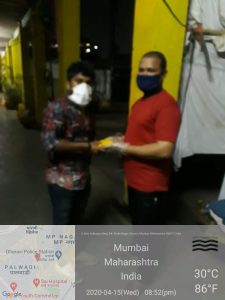 Ration to families in Kanhaiya Village, Gurgaon, NCR Delhi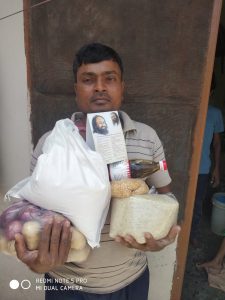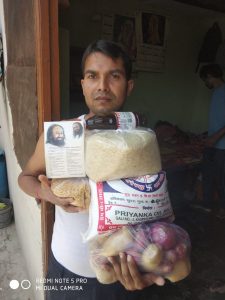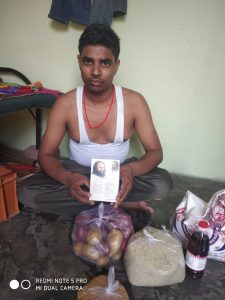 Today 1750 lunches distributed @ Diva Thane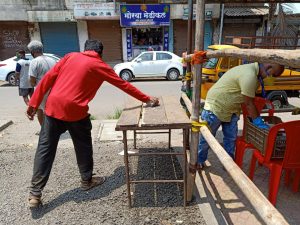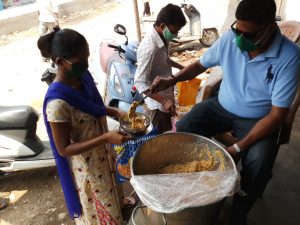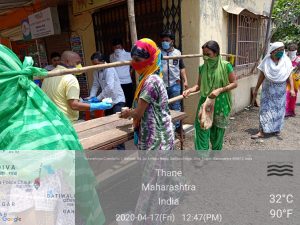 1800 Lunches distributed @ Diva thane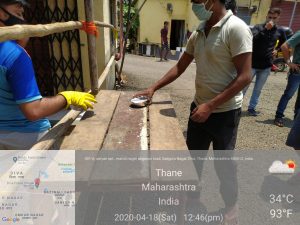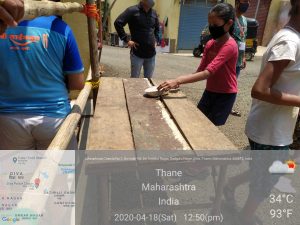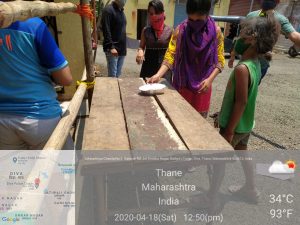 2500 dinners distributed @Dharavi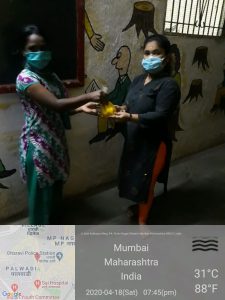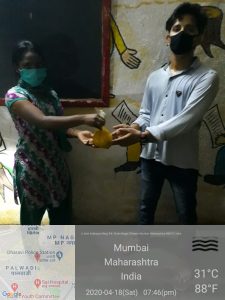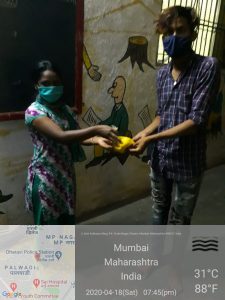 9000 Cloth Masks donated to Thane Municipal Corp. On 18th March for use in the quarantine areas of the city. A Capgemini/ SSRVM Convid-19 Relief initiative.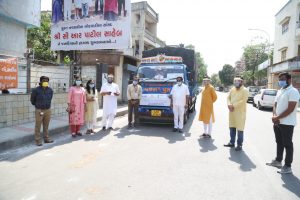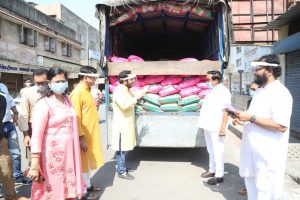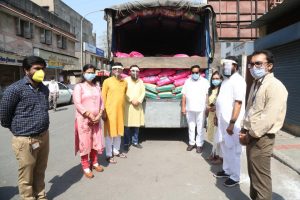 Art of Living & IAHV Surat Update for 18th April 2020 (FIRST)
Total 3.875 tonnes of Ration compromising of 3650 KGs of Rice & 225 KGs of Dal was handed over by Art of Living & IAHV to Surat Police today.
Total 8.055 tonnes of Ration delivered via Institutional Channels today. Over and above this, more activity of Ration & Food Packets distribution was also undertaken.
Gratitude to all 🙏
18th April, 2020
#SriSri
#ArtofLiving #IAHV #India
#TeamGujarat
#Surat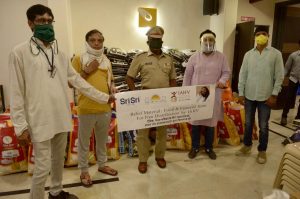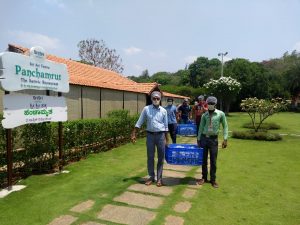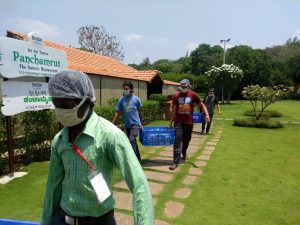 9000 Cloth Masks donated to Thane Municipal Corp. On 18th March for use in the quarantine areas of the city. A Capgemini/ SSRVM Convid-19 Relief initiative coordinated by IAHV.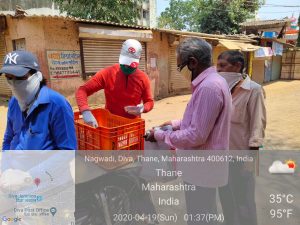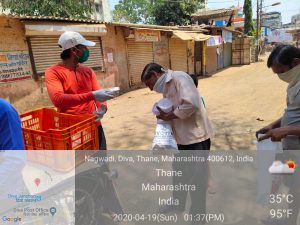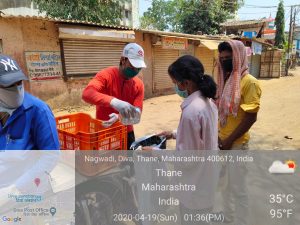 Today 1800 lunch distribution @Diva -Thane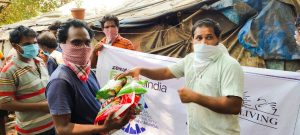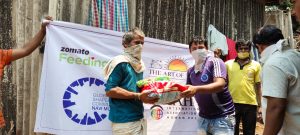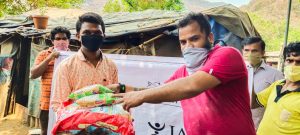 IAHV Today distributed 200 kits @ CBD-Belapur out 2381 kits given by Global Shapers Community – New Mubai Chaper (GSC- NMC) each containing 10kgs Atta and 3 kgs Tur Dal
Yesterday 2500 dinners distributed @Dharavi and Mankud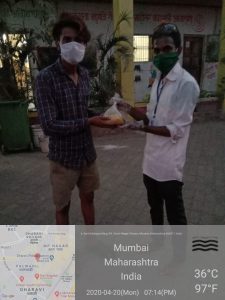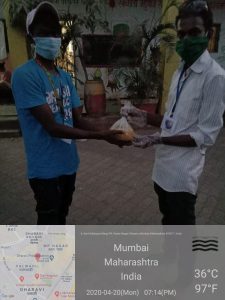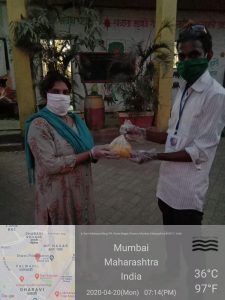 1800 lunches Distributed @Diva- Thane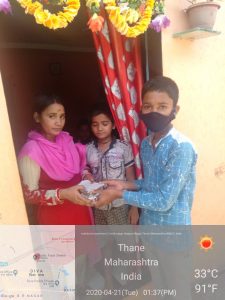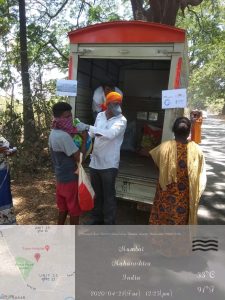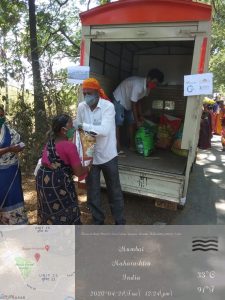 190 kits Distribution done today at Phule Nagar given by IAHV ( Out of 2318 kits by GSC- NMC) Each kit contained 10kgs of Aata and 3 kgs of Tur Dal.
To protect Doctors and Health Workers, IAHV/The Art of Living has donated 7 Swab Booths to Pune Municipal Corporation. The health workers will be safe inside the booths while collecting samples.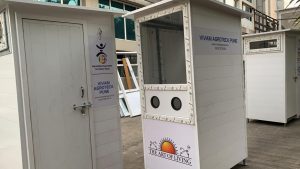 2500 dinners distributed @Dharavi and Mankud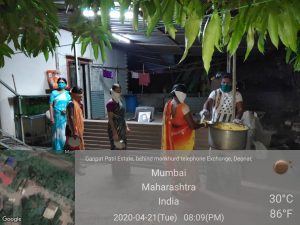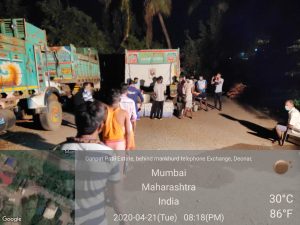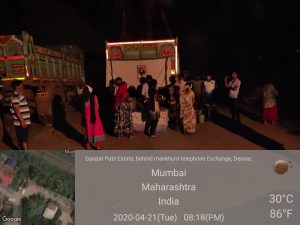 kevdiya colony & Rajpipla Art of Living Parivar Narmada. . Aata 5 k.g. Rice 5 k.g. Tuver dal 1 k.g. Tel 1 k. g. sugar 1 k. g. in total 600 food kits Date 20 & 21 /4 2020 we disribute kalimkvana koti Gabhana Dhavdi khadgda kevdiya colony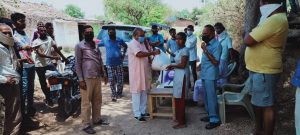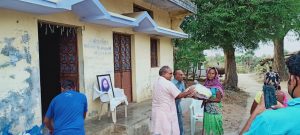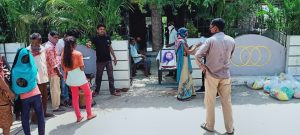 From ashram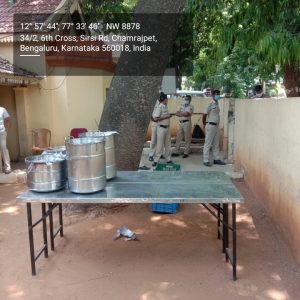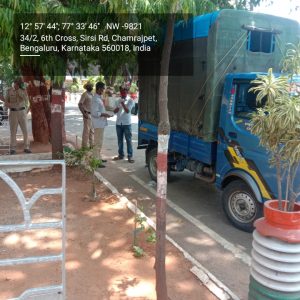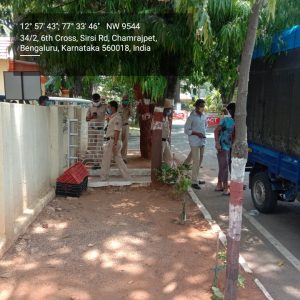 Today 1800 lunches distributed @Diva Thane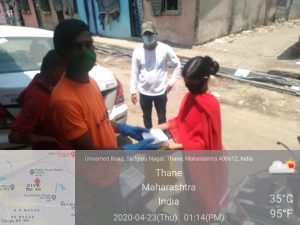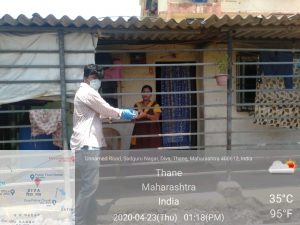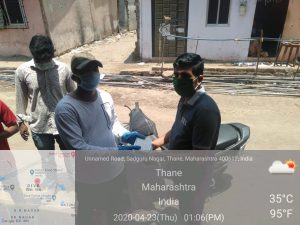 2500 dinners distributed @Dharavi and Mankud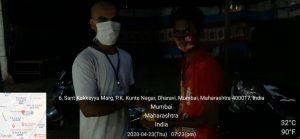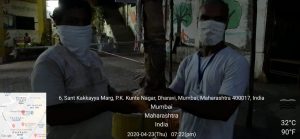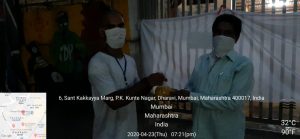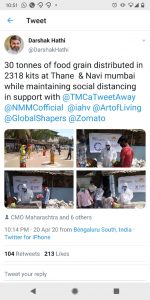 2000 lunches distributed @ Diva- Thane ( Sponsor- CRISIL)