IAHV works throughout India to empower women, particularly in rural communities. We believe that the rural woman is at the foundation of the rural community. Our programs equip women with the conditions to nurture inner strength, creativity and self-esteem. Women can then become agents for peace and change for their families, the community, and society as a whole.
1,11,000
RURAL WOMEN TRAINED IN VOCATIONAL SKILLS
623 +
SELF-HELP GROUPS FORMED IN THE VARIOUS AREAS
1,10,000
WOMEN INSTALLED SMOKELESS CHULHAS
1,50,000
SENSITIZED PEOPLE AGAINST CHILD MARRIAGE
"There is a big divide between rural and urban women, not just in India but all over the world. Bridging this gap is the need of the day."
– Gurudev Sri Sri Ravi Shankar
Our initiatives
Vista "Earn while you learn" Program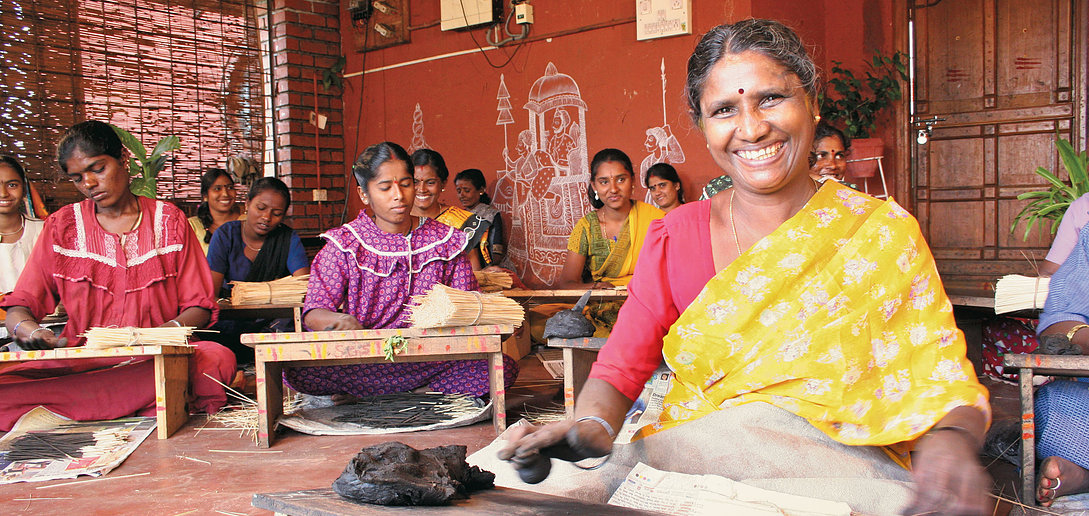 Vista project empowers rural women with alternative means of income generation, empowering them with economic self-reliance and improved livelihoods. The project provides vocational training in sewing and embroidery, while women are also taught literacy and informed about basic knowledge of health and hygiene. Over 2000 women from 30 villages in Karnataka have been trained under the VISTA 'Earn while you learn' program.
Testimonial
"The contribution I make to my family is substantial. Now, my husband has begun to respect me and he has also given up his drinking habit" says Shivamma, employed in "Earn While You Learn" Program.
International Women's Conference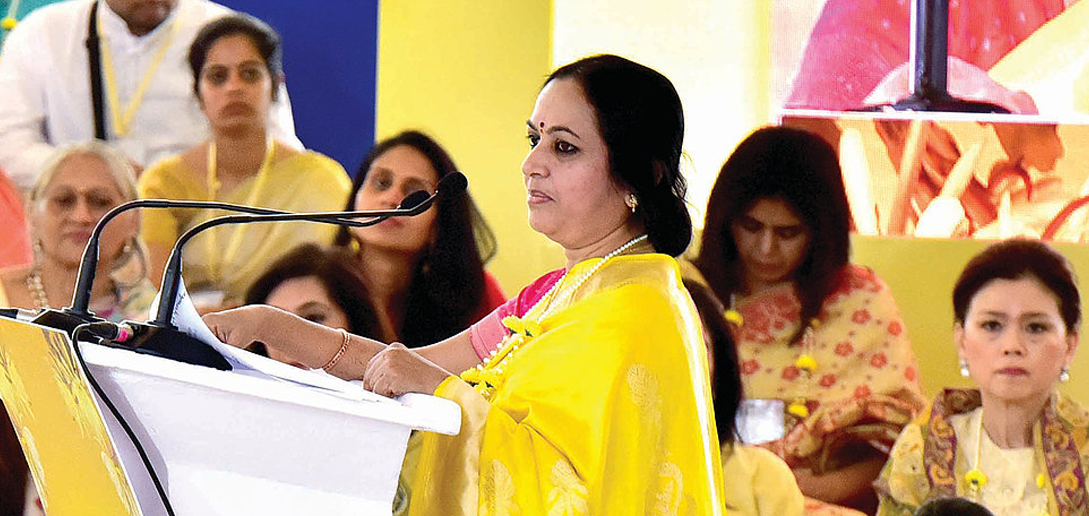 IAHV organizes the biennial International Women's Conference to bring together women leaders and change makers to facilitate dialogue and create social transformation.
IWC's forum showcases women's unique contributions in fostering human values and in sustaining peace and development. The Conference provides a global platform for women, often-key policy and decision makers to come together and exchange best practices.
"Women uphold values and traditions in society and are the binding factors for harmonious living."

Bhanu Narasimhan – Chairperson, IWC and Director of Women Empowerment, Child Welfare Programs, The Art of Living
Ground report
International Women's Conference, 2018
The 8th edition of the International Women's Conference saw the confluence of women from 60 countries including 250 delegates, 60 students from over 30 colleges and 150 rural women from 4 states of India. The conference set the tone for open discussions about critical issues faced by women in positions of leadership and influence and how spirituality provides key tools for their professional and personal journeys.