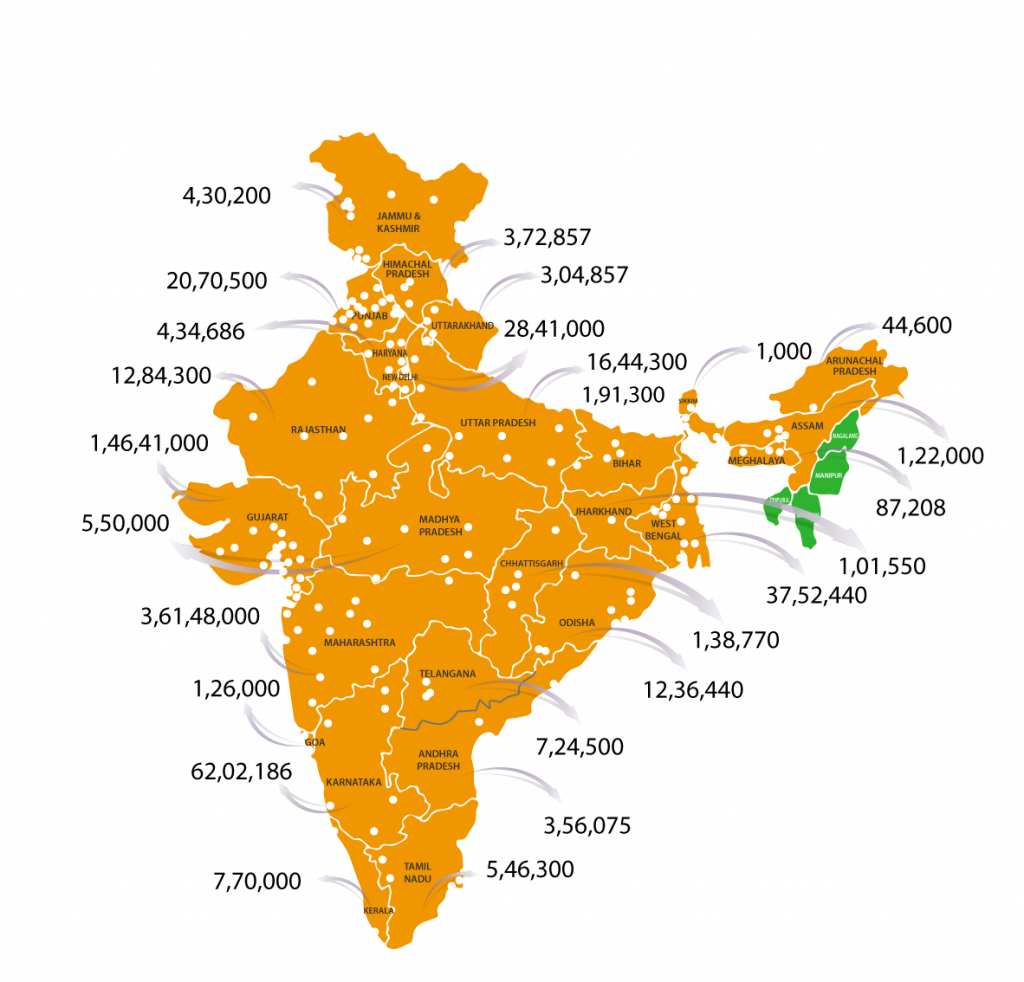 Spread over 156 countries, IAHV focuses on empowering people and communities with inclusive and sustainable development interventions, fostering universal human values and resilience.
On 23 March 2020, IAHV flagged off the initiative "iStandWithHumanity" in support of Daily Wage Earners at the Art of Living International Centre, Bangalore, India.
Over 80 Million kits/meals have already been distributed to 25 lakh families across India covering every state in India.
Among the medical relief work, we set up a 500 bed Covid Care Center (CCC) in Pimpri Chinchwad, Pune, 1600 bed CCC in Pune and 300 bed CCC in Bangalore.
Government Hospitals and the police force are woefully short of items like Personal Protection Equipment (PPEs), masks, gloves and essential safety items that increase the risk for the frontline staff.IAHV has thus far provided safety gear and medical equipment worth more than Rs. 20 Cr in Maharashtra, Delhi, Karnataka and Gujarat.
The second wave of the pandemic that hit India from April 2021 onwards, IAHV has been providing essential medical equipment to the government hospitals treating Covid patients. IAHV is also working with the State and District governments pan India to identify the local requirements, raise funds through its partner network, sourcing the medical equipment and setting up Covid Care Centre (CCC) and distributing the medical supplies to the local government authorities.
In the second wave, IAHV through support of its partners has thus far organized:
3000 Oxygen Concentrators
2 Million Masks
100 Ventilators
Covid Care Centers being set up in Bhubaneswar, Hyderabad and Delhi
Together we can get over this. Act Now, Save Lives!
Support the relief efforts by donating for medical equipment and supplies
IAHV India was registered in the year 2000 under the Societies Registration Act. All donations are tax-exempted as eligible under section 80G of the Income Tax Act, 1961.