Light-A-Home is a rural electrification initiative that is bringing clean and affordable lighting to 300 million people living in 78 million rural households in India with no access to electricity. IAHV, in association with it's partner organization, Sri Sri Rural Development Program , is making a concerted effort towards addressing these critical issues to enable energy access for all by providing clean lighting to billions that are at the bottom of the pyramid, and has adopted a localized, bottom-up approach.
Our Vision
We envision a sustainable, replicable, entrepreneur driven, and delivery-based business model to provide reliable and quality energy access at affordable prices using renewable energy technologies to rural areas across India.
23,000 +
HOMES ILLUMINATED
720
SOLAR ELECTRIFIED VILLAGES
90,000 +
LIVES TRANSFORMED
"We need to protect the environment – this is our first and foremost duty as citizens of this world. We have to take care of the planet earth. If we take care of the environment, it will take care of us and bring us health, prosperity and happiness"
– Gurudev Sri Sri Ravi Shankar
Our Approach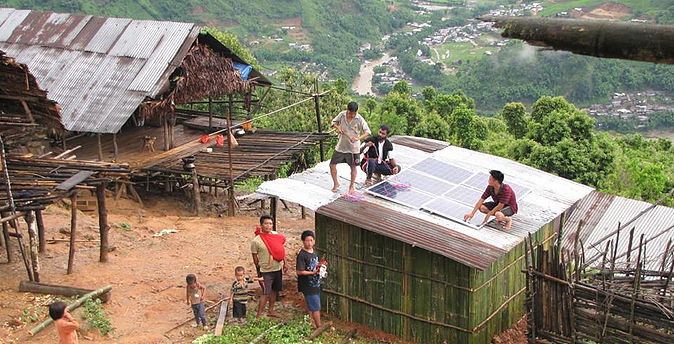 Last mile energy access initiative
Through 'Light a Home', IAHV's partner organisation SSRDP distributes solar lanterns & individual 'home lighting systems' in un-electrified villages of India and sets up 'Solar Centre Hubs' across rural India to provide last mile connectivity of high-quality and cost effective Solar Lanterns, Solar Home Lighting Systems, Solar Cookers & Battery Charging Stations.
Creating entrepreneurs in the field of renewable energy
The initiative promotes rural communities to set up enterprise in solar appliances. The program encourages youth to become Urja Sevaks (social entrepreneurs in solar business), to support the growing demand in the local market. Till date, 72 battery charging stations have been set up creating 72 entrepreneurs.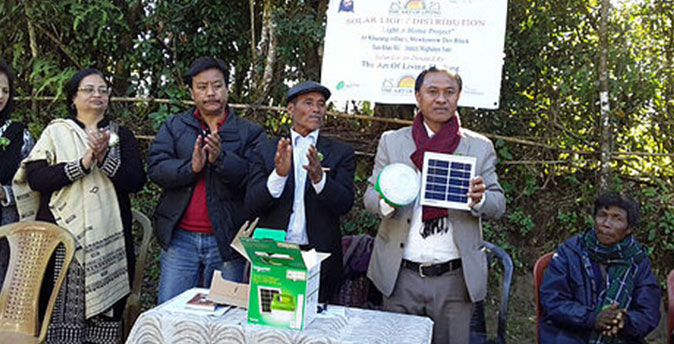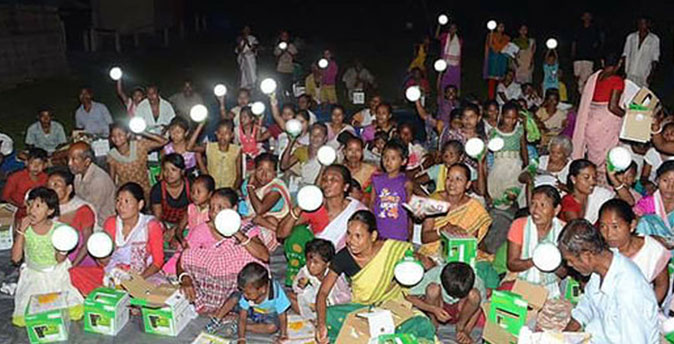 Solar battery charging stations
We have set up solar-powered multi-purpose battery charging stations which provide access to electricity for tribal communities. Villagers receive charged batteries for a nominal sum from the centrally-located charging station which has a generating capacity of 2 kilowatts of power from solar energy electrifying more than 50 households and 5 local stores on an average.
Setting up solar micro grids
IAHV & SSRDP build, own, and operate micro grids in rural belts of India, creating off-grid model villages, with access to quality RE lighting solutions. SSRDP's strategy is to design and develop a service-specific micro grid dedicated to providing household lighting and mobile phone charging. The design requires 90% less solar power generation capacity per customer compared to traditional solar powered micro grids.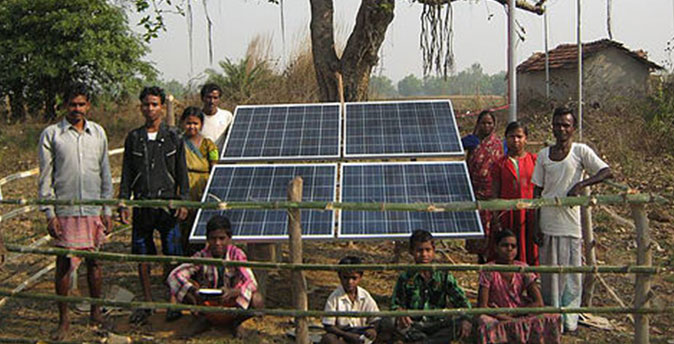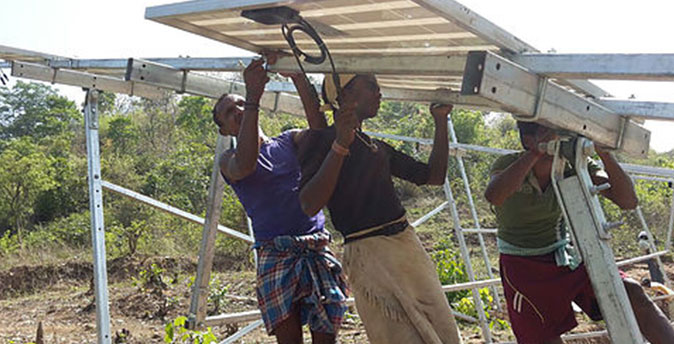 Creating Rural Energy Engineers
To train un-employed youth in operations, maintenance, assembling, repairing and installation of Renewable Energy Products including Solar Systems, Solar Irrigation Pumps & Bio Gas Units in our Renewable Energy & Technology Development Centre at our International Centre, Bangalore.
Women empowerment through energy access
To empower women though energy access livelihood generation activities.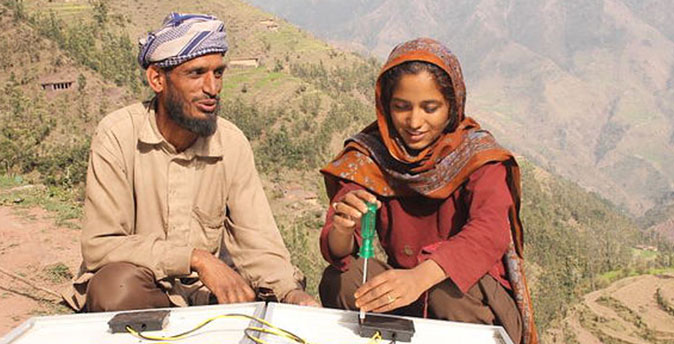 Ground Report
"Light a Home" project by Art of Living