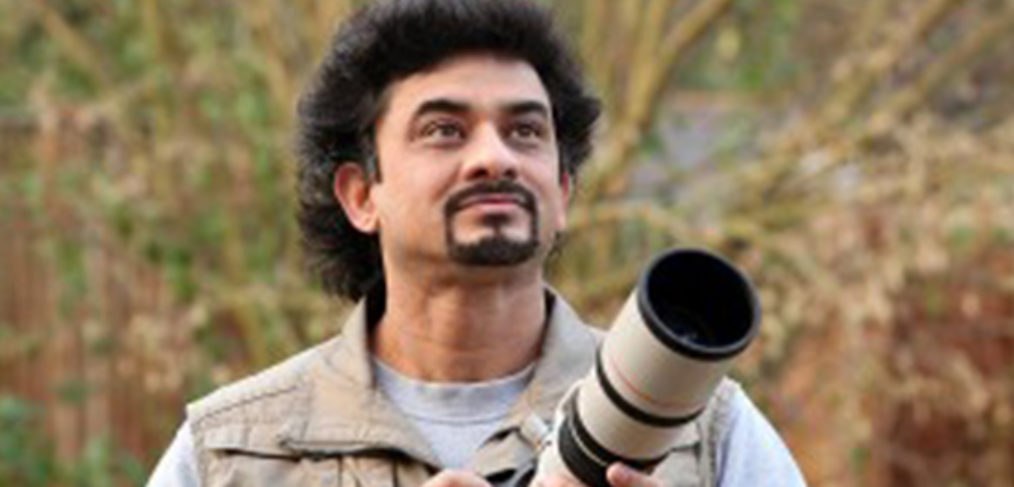 Saleel Tambe
A talk by internationally acclaimed wildlife photographer Saleel Tambe ''Rendezvous with Nature' enthralled audience. Rohini Sharma reports for indiagbnews
The Read Library- an International Association for Human Values (IAHV) UK project which sponsors libraries for underprivileged school children in India organised a talk by London based Mr. Saleel Tambe, a renowned wildlife photographer to raise funds and awareness for IAHV recently at the Yacht Club, North Greenwich.
Pawan Udernani, a core team member of the Read Library Project team said, ''Curiosity enhances learning and rightly so! Curiosity stirs creativity and is the fuel for all innovation! We, at Read Library, (RL) believe that it is of utmost important to nourish a child's curiosity during the formative years. And, this is where access to books right from the beginning goes a long way.''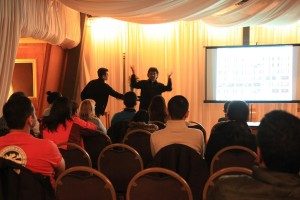 Introducing Saleel at the event , Rahul Laud , volunteer of IAHV said , ''Apart from being an IT professional, Mr. Saleel Tambe has a deep rooted passion for capturing the fine nuances and the beauty of nature.'' He said, Saleel has always been fascinated seeing nature as Divine thus Saleel has constantly explored the flora fauna and nature using his camera.
The session witnessed some of the most enthralling and breathtaking pictures and exciting stories based on Saleel's personal experiences while capturing the wilderness through his lens. This one-of-a-kind event saw audience from all age groups come and gave an opportunity to re-connect with nature. Children were particularly enthralled buzzing with questions and taking notes adding to the high energy of the evening.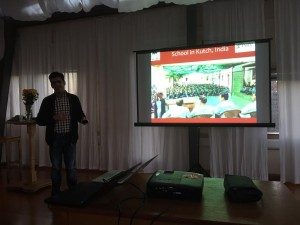 Pavan Udernani at event
Saleel Tambe shared, ''It was an equally exciting to see a great positive sentiment of the audience and organisers alike, I thoroughly enjoyed sharing my experiences in wildlife and I am glad that all loved stories related to birds, animals and nature.'' He assured he would always support such fund raising initiatives for a good cause.
'It was an extraordinary event. I am looking forward to many more such events,'' said mother of two children from the audience.
Orpington resident Shubra Tripathi and Meghana Srinivas were both inspired at the event and informed "they have now organised a similar talk on Saturday 25 March in Bromley.."
Elaborating the Read Library activity, Pavan added, ''This is an IAHV- UK project with the goal of fostering the global human value of education. Read Library does this helping set up new libraries in schools that do not have adequate resources. It has so far, touched the lives of 24000+ children, established 74 Libraries across schools in 15 States across India donated 30,000+ books through the initiative.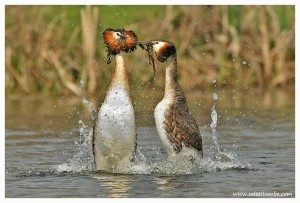 Shailen Mittal, Member Core Team, IAHV-UK and one of the Read Library Project founder member, said, 'We are obliged to have Mr. Saleel Tambe for supporting the Read Library Project for making this event a great success. He said , ''Read Library was honoured to partner with Saleel Tambe for sharing his work and supporting the greater cause of helping children all around the world fulfil their curious minds .''
Mittal, said, ''Through this Rendezvous with nature event we desired to promote love for nature, essential human values through education, communications and outreach programmes. Our aim is to promote initiate and support projects in the UK and throughout the world that meet the fundamental objectives of the IAHV organisation in Human Values.''
Read Library team has volunteers in UK and support from volunteers from its sister organisation Art of Living in India. It works with schools and organisations to set up library / reading rooms for disadvantaged children in India. It believes that education and knowledge through books can touch lives of children and open up their world to infinite possibilities and inspire them to dream and broaden their outlook.
Over the last 4 years, the team has helped to set up libraries in Bhuj, Bangalore, Delhi, Ladakh to name a few in our small little way. ''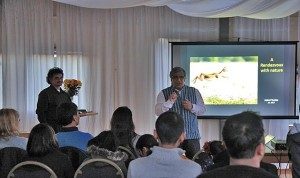 Rahul Laud introducing Saleel
The International Association for Human Values (IAHV) is a worldwide organisation with a mission to make the world a better place by fostering globally the values that unites people as a human community.
SOURCE COURTESY : www.indiagbnews.com