Through grassroots level initiatives, IAHV has empowered rural communities across India to become partners in the process of sustainable development. Our unique 5H program is a multi-faceted, all-round approach through which we start long term initiatives.
Our Vision
Following the sustainable inclusive development model, rural youth from the community undergo the Youth Leadership Training Program (YLTP). This week-long training program gives them the skills, motivation and abilities to initiate and lead service projects in their own villages and localities based on their needs. The individuals and communities at the grassroots become self-reliant both socially and economically, this ensures the effects of the program are long-term and sustainable.
2,49,408
RURAL YOUTH TRAINED
1,65,000
FREE STRESS-RELIEF WORKSHOPS
1,00,000 +
HEALTH AND HYGIENE CAMPS ORGANIZED
"If rural India is strengthened, India will become stronger. Local people must take responsibility to do what they need to do take care of their surrounding and environment. It should not be that someone comes and does charity and walks away. It should all come from within. You have to kindle the spirit in every person."
– Gurudev Sri Sri Ravi Shankar
What Does 5H Stand For ?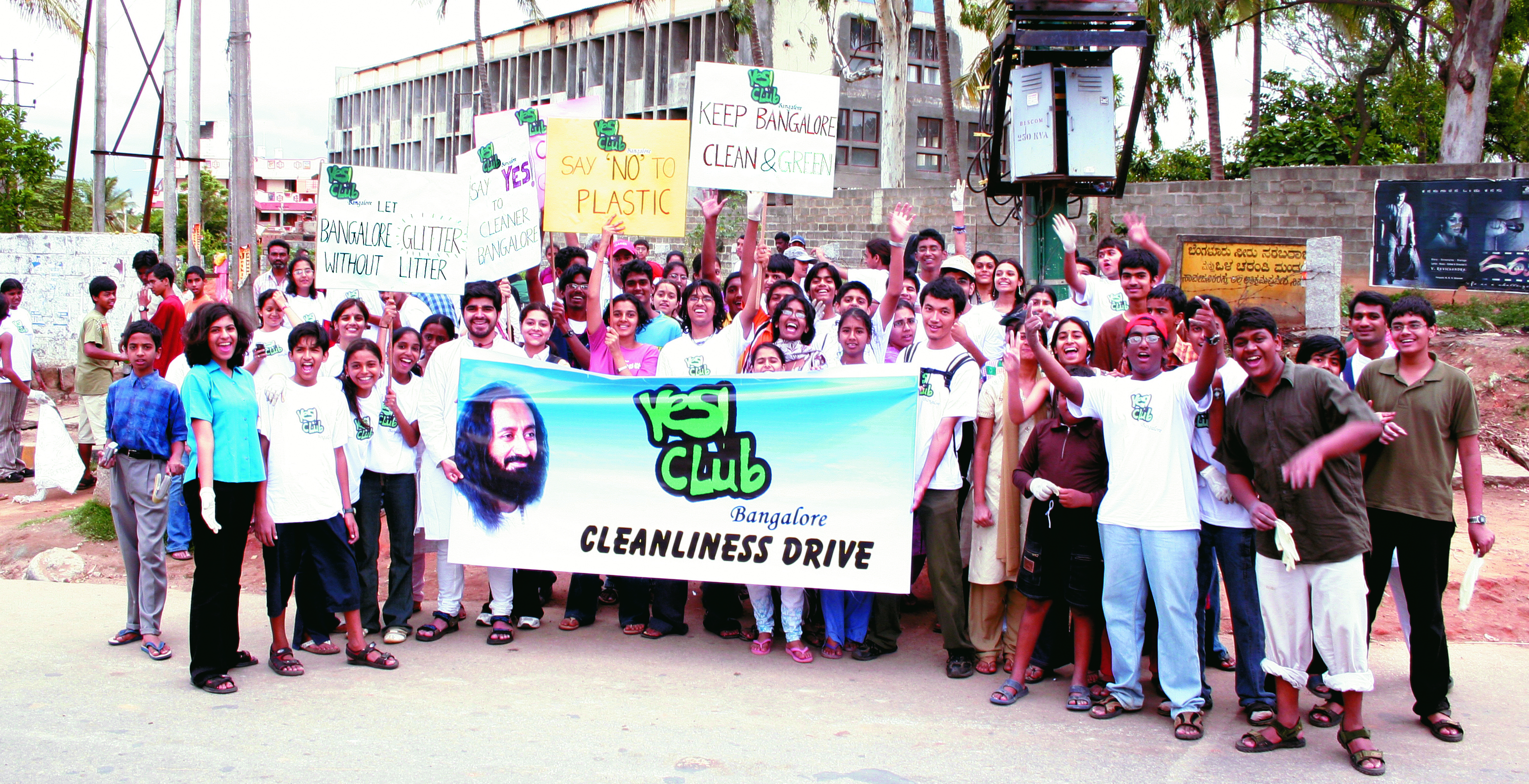 5 "Health" "Hygiene" "Homes" "Human Values" "Harmony in Diversity"
HEALTH
Educate people about general health practices and healthy eating habits.
Spread awareness about alternative medicine, such as Ayurveda, and educate on methods of disease prevention & recommending appropriate treatments.
Organize free health, dental and eye clinics in rural areas with volunteer medical professionals.
Conduct drug de-addiction programs.
HYGIENE
Create vital awareness about proper hygiene, and empower villagers to maintain a cleaner and more sanitary environment.
Establish sources for clean drinking water.
Develop a cleaner environment.
Establish sewage disposal systems.
HOMES
Build new homes, schools and multipurpose community centers.
Provide homes for free to disadvantaged persons, such as the elderly , widowed women, handicapped and victims of natural disasters.
HUMAN VALUES
Eliminate stress and increase positivity in individuals through workshops which incorporate yoga, breathing practices, and meditation, as well as through community gatherings.
Organize campaigns that address problems such as female feticide, child marriage, corruption and other pertinent issues.
HARMONY IN DIVERSITY
All our programs emphasize that individuals and communities from diverse backgrounds can come together in harmony. Through education that instills honor for diversity in nature, and a sense of community in the world, 5H creates a platform for sharing the common moral and spiritual values inherent in all religions and cultures.5H provides cultural exposure to diverse populations through group meetings and community gatherings. IAHV – together with the Art of Living Foundation – is engaged in bridging existing cultural divides by resurrecting the ancient Indian Ideal of Vasudaiva Kutumbukam or 'One World Family.'