IAHV believes that the key to achieving lasting peace, is to foster human values which unite us as a global community. Through dialogue, conferences, campaigns and trauma-relief programs, IAHV, in partnership with the Art of Living Foundation, has initiated peace building programs to resolve long-standing conflicts across the globe. Achieving lasting peace through dialogue, advocacy and service to humanity
Our Vision
Cooperating with other organisations in a holistic manner, IAHV lays a strong psycho-social foundation in which other peace and development efforts can take place.
56,00,000
Trauma Relief beneficiaries worldwide
7400+
INSURGENTS LAID DOWN ARMS
53 YEARS
FARC WAR RESOLVED
7,00,000
PRISONERS REHABILITATED WORLDWIDE
"Expand your vision and see that inside every culprit, there is a victim crying for help. That person is also a victim of ignorance, small-mindedness and lack of awareness. It's the stress, lack of broad vision about life, lack of understanding, and bad communication that leads to violence in society."
– Gurudev Sri Sri Ravi Shankar
Our Initiatives
REBUILDING TRUST IN JAMMU & KASHMIR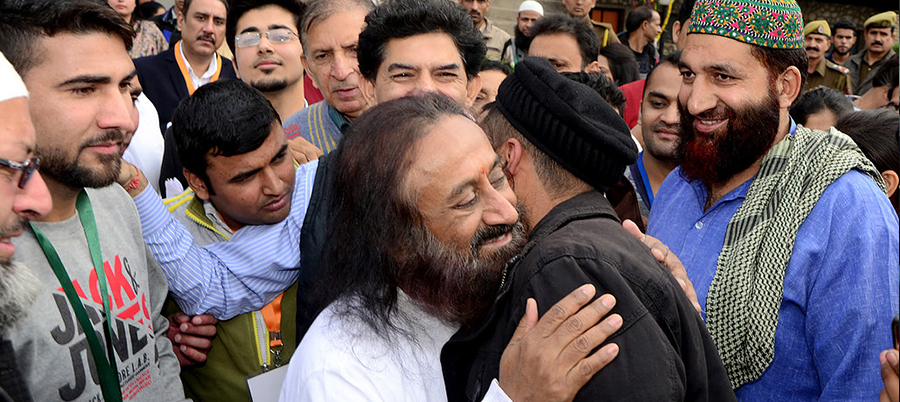 Kashmir, a land of celebrated traditions, peace, tranquillity and ideological diversity has been passing through a state of turbulence due to protracted conflicts for over two decades. There has been a dramatic rise in militancy and violence. This continued unrest has resulted in an erosion of the social and cultural ethos as well as in the economic and social development of the State.
For nearly two decades, IAHV has been deeply involved in conflict resolution and has also been working with various stakeholders in the Valley. Today, there is also a need to give greater awareness to the hopes and aspirations of the people of Kashmir.
Back to Paradise Conference, 2016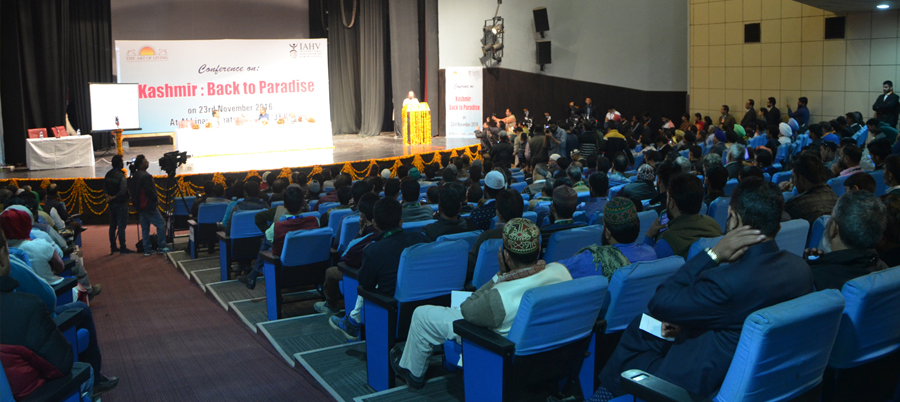 In an effort to initiate dialogue on fostering peace in the Kashmir valley, IAHV in collaboration with Art of Living foundation brought together diverse stakeholders as part of the 'Kashmir Back to Paradise' Conference. This historic gathering of leaders, opinion makers, and people from all walks of life helped heal the scars of violence and terrorism and usher in peace and normalcy in the valley.
It is for the first time in recent months that such a diverse and large representation of stakeholders from Jammu and Kashmir behind one cause which is to restore peace in the valley through means of getting people's voices heard, through working towards dispute redressal and opening channels of communication between different factions.
Northeast India conflict resolution
IAHV believes that the key to achieving lasting peace, is to foster human values which unite us as a global community. Through dialogue, conferences, campaigns and trauma-relief programs, IAHV, in partnership with the Art of Living Foundation, has initiated peace building programs to resolve long-standing conflicts across the globe. Achieving lasting peace through dialogue, advocacy and service to humanity
North East Indigenous People's Conference
Strength in Diversity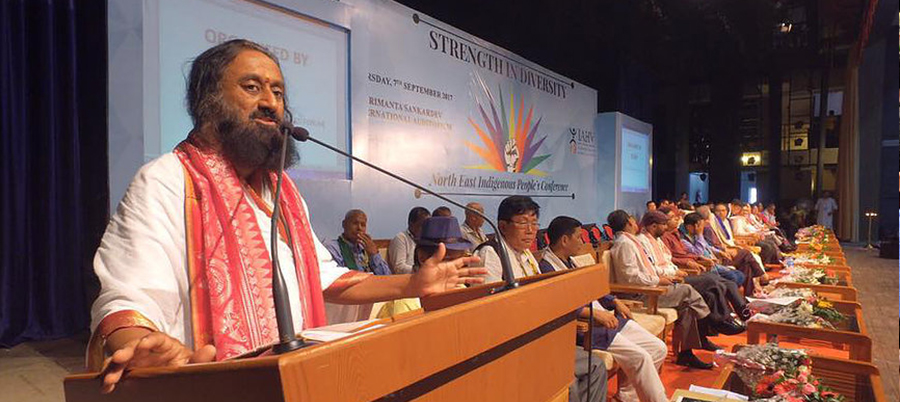 In continuation of the various initiatives in the North East, the International Association for Human Values organized a historic day-long North East Indigenous People's Conference – Strength in Diversity – of opinion-makers and thought-leaders of the region.​
The interaction, that took place on 7th September at Guwahati, brought leaders from all walks of life face-to-face with Gurudev to collectively build a shared vision for addressing the issues facing the region.
Bringing Normalcy post Assam Riots
In July 2012 Assam saw outbreaks of riots between different ethnicities that displaced over 400,000 lives. Men, women and children were killed; schools and houses burnt.
IAHV Assam wing initiated the relief efforts with the distribution of immediate material aid at our relief camps, releasing trauma through relief workshops and restoring hope. We aimed at fostering personal responsibility of individuals through service and mentorship programs conducted by community volunteers that empower self-reliance.
Immediate material aid at our relief camps, food, water, clothing & medical camps.

Trauma Relief workshops releasing trauma and restoring hope.

As a short term rehabilitation plan, we aimed at fostering personal responsibility of individuals through service and mentorship programs conducted by community volunteers that empower self-reliance.
Over 100,000 Bodos and Muslims have benefitted from our trauma relief workshops in over 3 districts.
In 2010, 128 militants laid down their arms and were subsequently rehabilitated by The Art of Living. The group underwent a 90-day intensive behavioral, spiritual and vocational rehabilitation training conducted by the organization.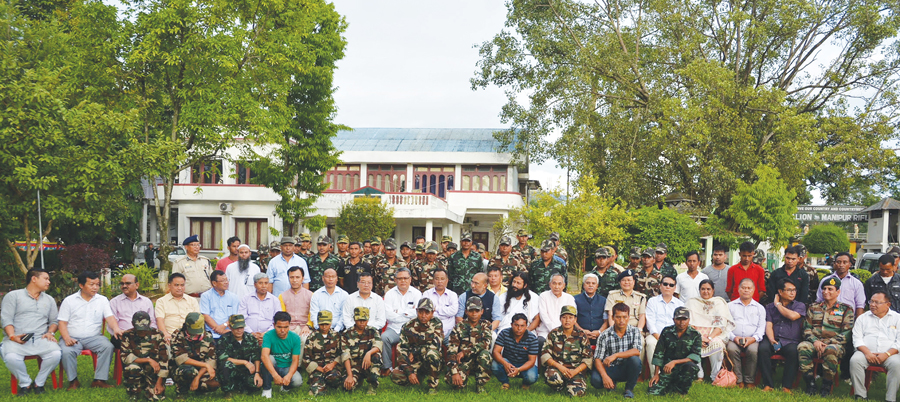 Paigam - e - Mohabbat, 2017
In an unprecedented peace initiative for Kashmir by Gurudev Sri Sri Ravi Shankar, IAHV & Art of living foundation hosted Paigam-e-Mohabbat, a reconciliation program for the family members of martyred security personnel, victims of cross-firing and slain militants in November, 2017.
A heart-felt exchange of emotions marked the event, a unique gathering of victims of Kashmir conflict hosted by Gurudev Sri Sri Ravi Shankar at the Art of Living International Centre, Bengaluru.
The program brought together family members of slain militants and victims of cross-firing from Kashmir and families of defence and security personnel from all over India who have been martyred in the valley. Representatives from over 200 affected families, including 60 women, travelled all the way from remote places in Kashmir to attend the program.
Our Approach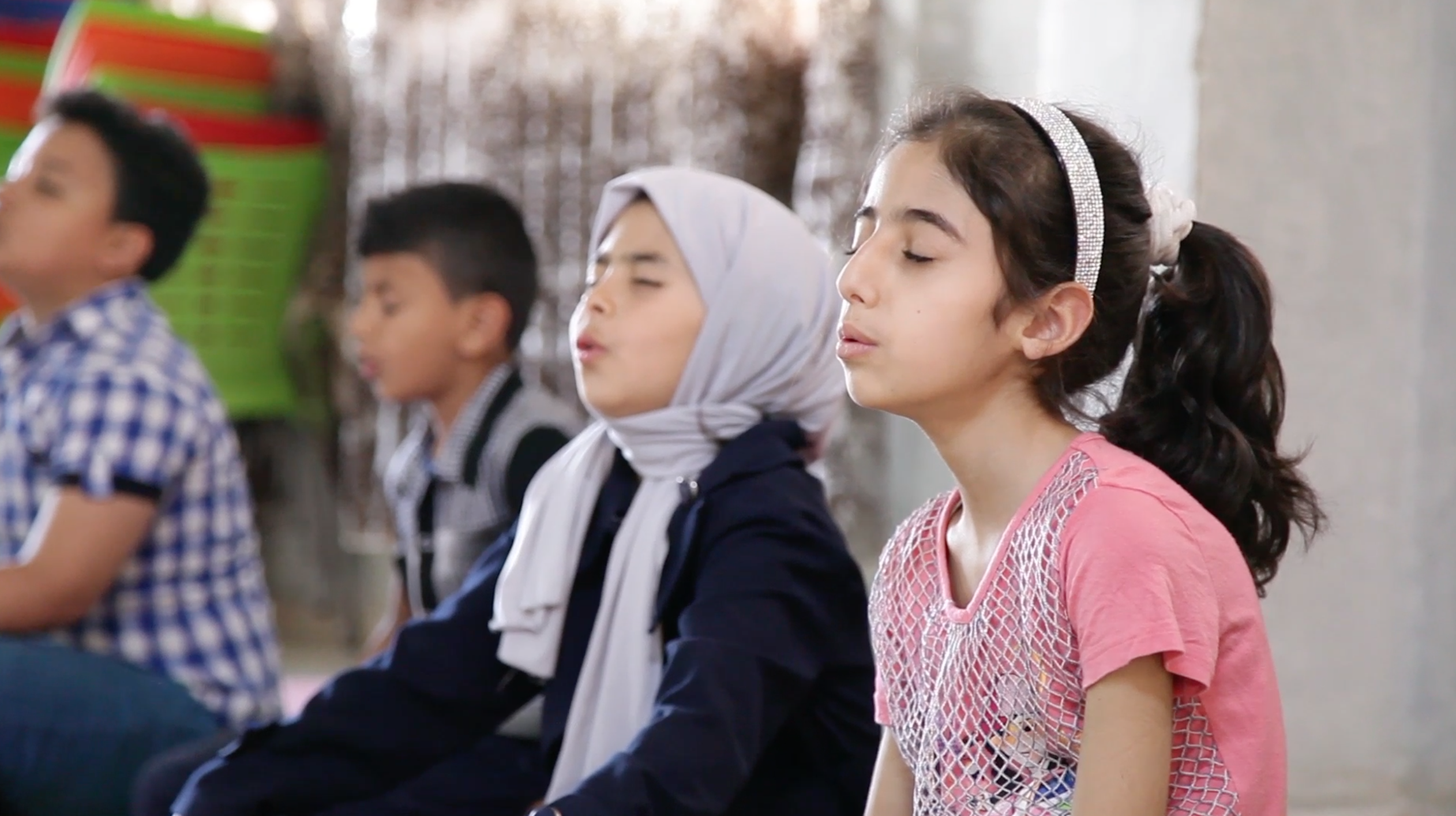 Programs to promote transformation at the individual level
Provide training and rehabilitation for misguided militants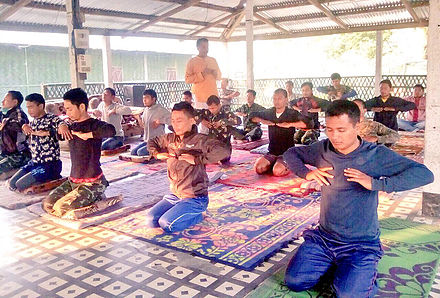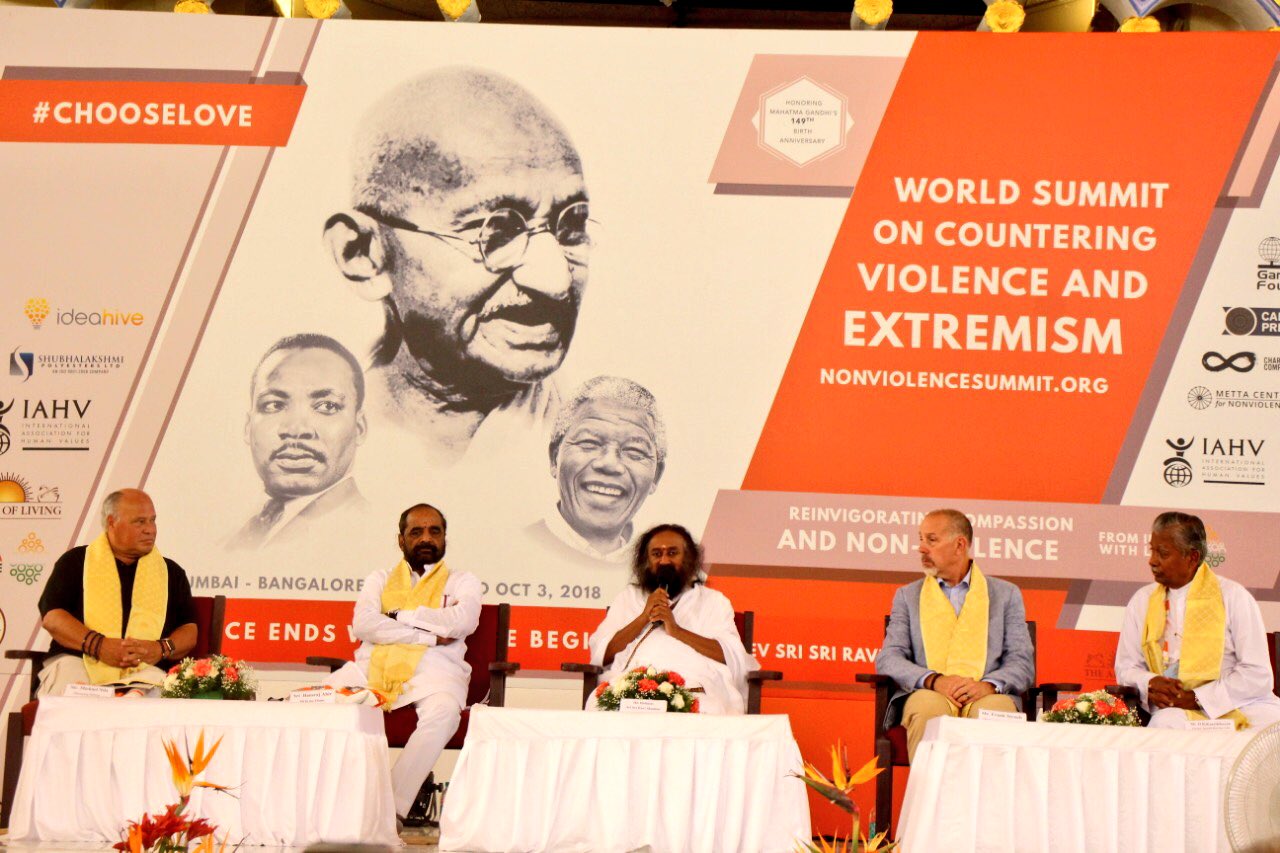 Facilitation of Dialogue
Ground Reports
IAHV Stress Relief and Resilience Workshops for Children Jordan, May – 2017
The Guru and the FARC
700 ULFA from Assam transformed by Art of Living under Militancy to Meditation initiative