IAHV offers holistic value-based education to the under privileged children in stress-free, student friendly environment that enable to strengthen their cultural roots. Combining human values with modern technology, in addition to basic education, emphasis is placed on hygiene awareness and vocational training for older students. All students are taught human values, such as compassion, belonging and respect for all.
Our Vision
Our schools are dedicated to providing youth with a healthy body, a healthy mind and a healthy lifestyle. We do this by offering them practical tools and life skills to manage stress and emotions. When students learn how to manage their stress in a healthy way, they exhibit greater confidence and motivation to succeed in school and make healthy choices when faced with life's challenges.
618 +
FREE SCHOOLS EDUCATION PROGRAM
"True education is developing a personality & kindling intelligence and intuition, not just gathering information."
– Gurudev Sri Sri Ravi Shankar
Our Initiatives
SRI SRI VIDYA MANDIR MATRICULATION SCHOOL, NAGAPATTINAM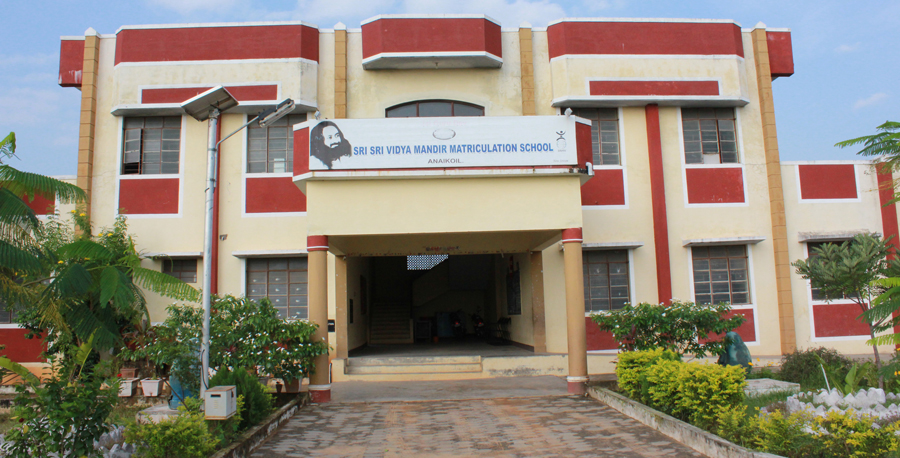 Following the devastating effects of the Tsunami of 2004, IAHV placed a special emphasis on rebuilding lives in affected areas. IAHV and the Art of Living Foundation developed an education complex near Anakovil village in Nagapattinam district, Tamil Nadu—Sri Sri Vidya Mandir Matriculation School (SSVM).
Sri Sri Vidya Mandir (SSVM), a beautiful eco-friendly building was officially inaugurated on the 20th of July 2007, and had 11 teachers and 196 students when it started.
A CSR initiative with BNY Mellon
Zilla Parishad School at Wablewadi , Maharashtra

Adopted by IAHV & BNY Mellon, Zilla Parishad School at Wablewadi , is one of the first school in Maharashtra to be declared as an international school. The state-of-art facility was built on land donated by local farmers, and is the only school in the Pune city that runs on solar power, and boasts eight 'zero-energy' classrooms.
​The school's eight new 22ft by 14ft 'zero-energy' classrooms feature toughened glass, polycarbonate, and tensile membrane roof construction. Additionally, a 4kgwt solar energy system was installed to power the Wi-Fi enabled campus that has more than 30 computers, along with the village's street lamps. The number of students enrolled in the school has grown exponentially and has increased by 900% over the last four years. Approximately 350 students studying in grades 1-8 are enrolled in the school, with more than 800 students on the waiting list.
Apna Ghar, Shrinagar, Kashmir
The 2005 Kashmir earthquake left an estimated 3.3 million people homeless. Relief efforts were hindered by landslides that blocked roads. Jammu and Kashmir government sponsored and renovated an unused building to set up a model school for 150 homeless children, living in the shelter home provided by IAHV.
In November 2011, the project reached completion. All the children who were sheltered over the last six years have been successfully rehabilitated to their homes and schools in their own villages.