Sri Sri Ravi Shankar's foundation reaches out to over a million needy families in India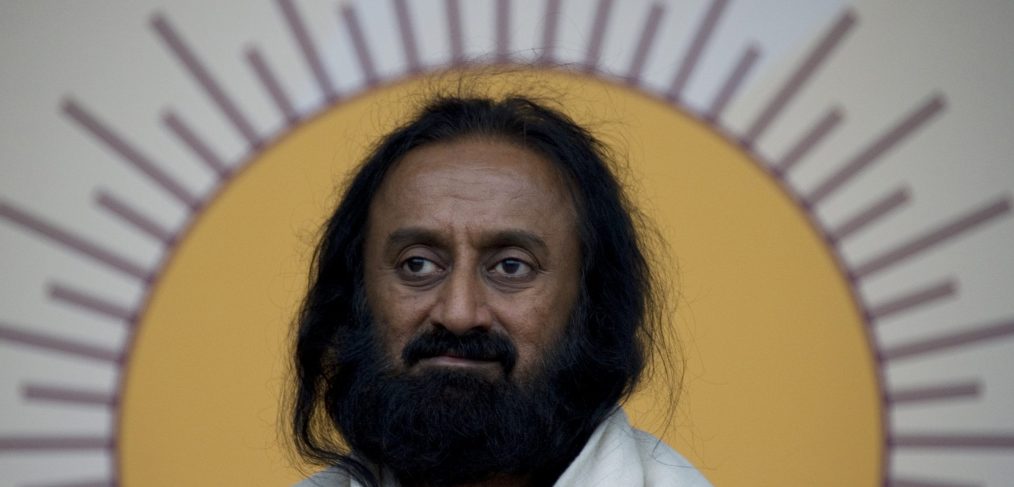 The Art of Living Foundation, along with its humanitarian arm International Association for Human Values (IAHV), has reached out to over a million families across locked-down India, providing more than 500 tonnes of relief material.
The foundation, founded by humanitarian, spiritual leader and ambassador of peace, Sri Sri Ravi Shankar, who had given a call to aid daily-wage workers and stranded migrant labourers during the nationwide lockdown.
"Let's give the assurance that there is enough humanity to take care of everyone," he said.
He added that it was paramount to provide succour to people who were dependent on daily wages for their existence.
"Along with humanitarian efforts, it is important to reassure the needy that they have not been abandoned, and that the government and the common man are with them in these testing times," he said.
With the trending hashtag #iStandWithHumanity, the call received massive support from the common man to business tycoons and Bollywood celebs. NGOs such has Goonj also have joined the cause.
On Saturday, he tweeted that the "spirit of volunteerism can help us get over even the biggest crises", adding that "a lot still has to be done".
The spirit of volunteerism can help us get over even the biggest crises. @ArtofLiving volunteers have been working tirelessly to provide relief in coordination with local authorities in various parts of the country, but a lot still has to be done. pic.twitter.com/R9jPi2bG6d

— Gurudev Sri Sri Ravi Shankar (@SriSri) April 11, 2020
In the initial phase of relief work, volunteers of Art of Living and IAHV have distributed truckloads of food material, medicines and hand sanitisers to impoverished families across India.
The foundation has helped prevent the migration of thousands of workers from cities such as Mumbai, Bengaluru and Jammu. It is also setting up a hospital in Hyderabad, and aiding a Covid-19 medical centre in Bengaluru.
Volunteers have been creating awareness about Covid-19 suburban and rural towns as well, while also helping the administration in tracking cases of infection.
The Art of Living has opened a national helpline, too, where its teachers counsel people undergoing stress and anxiety.
Sri Sri Ravi Shankar has been leading meditation sessions at 12 Noon and 7.30pm daily. They are open to everyone who wishes to join in, and can be accessed on all of his social media platforms.
The Art of Living teachers are also conducting yoga and meditation sessions for people to benefit from. Senior Ayurvedic doctors associated with foundation have been guiding people to sail through the current times by providing dietary and lifestyle tips to boost overall immunity and stay healthy.
The Art of Living international director Darshak Hathi said: "Gurudev Sri Sri Ravi Shankar has given a call to everyone to do what they can possibly do to help each other in this critical time.
"The Art of Living fraternity has been reaching out to the people in their neighborhood and helping them with both material and mental relief, while following the social distancing rules completely."