Bringing light
To a tribal village admist the Dharbhanga forest of Assam
Chatargaon, a tribal village amidst the Darbhanga forest of Assam had barely seen light for years. The faint sunlight through thick tall groves was the only source of comfort till the project light a home by the Art of Living enlivened the utterly simple lives of the villagers.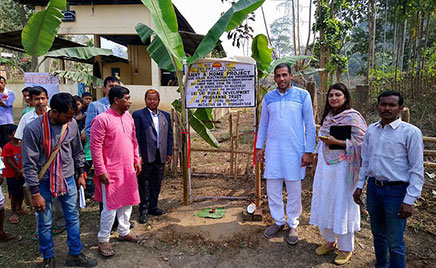 With 60 households and a population of 272, the village had not been the part of mainstream development due to its geographical location. There was no availability of electricity, roads or basic health services. Villagers depended on fishery migrant labors and agriculture for a living. IAHV in association with Sri Sri Rural Development Program (SSRDP) Trust, under the aegis of the Art of Living, did a baseline survey and identified that bringing amenities to the village was way beyond the financial/geographical outreach of these villagers; hence a need to regulate this poverty of electricity through installation of Solar Micro Grid Systems.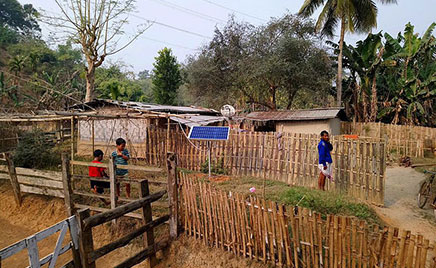 Our experts proposed to install de-centralized solar micro grids in each household with two to three days of battery backup for rainy days; smart charging/discharging technology to protect the battery from overcharging or excessive power consumption. Villagers beamed and smiles of hope rekindled. Within days project planning began; estimated budget, determining the geographical scope, identification of vendors and liaising with local government bodies and Panchayat committees was done.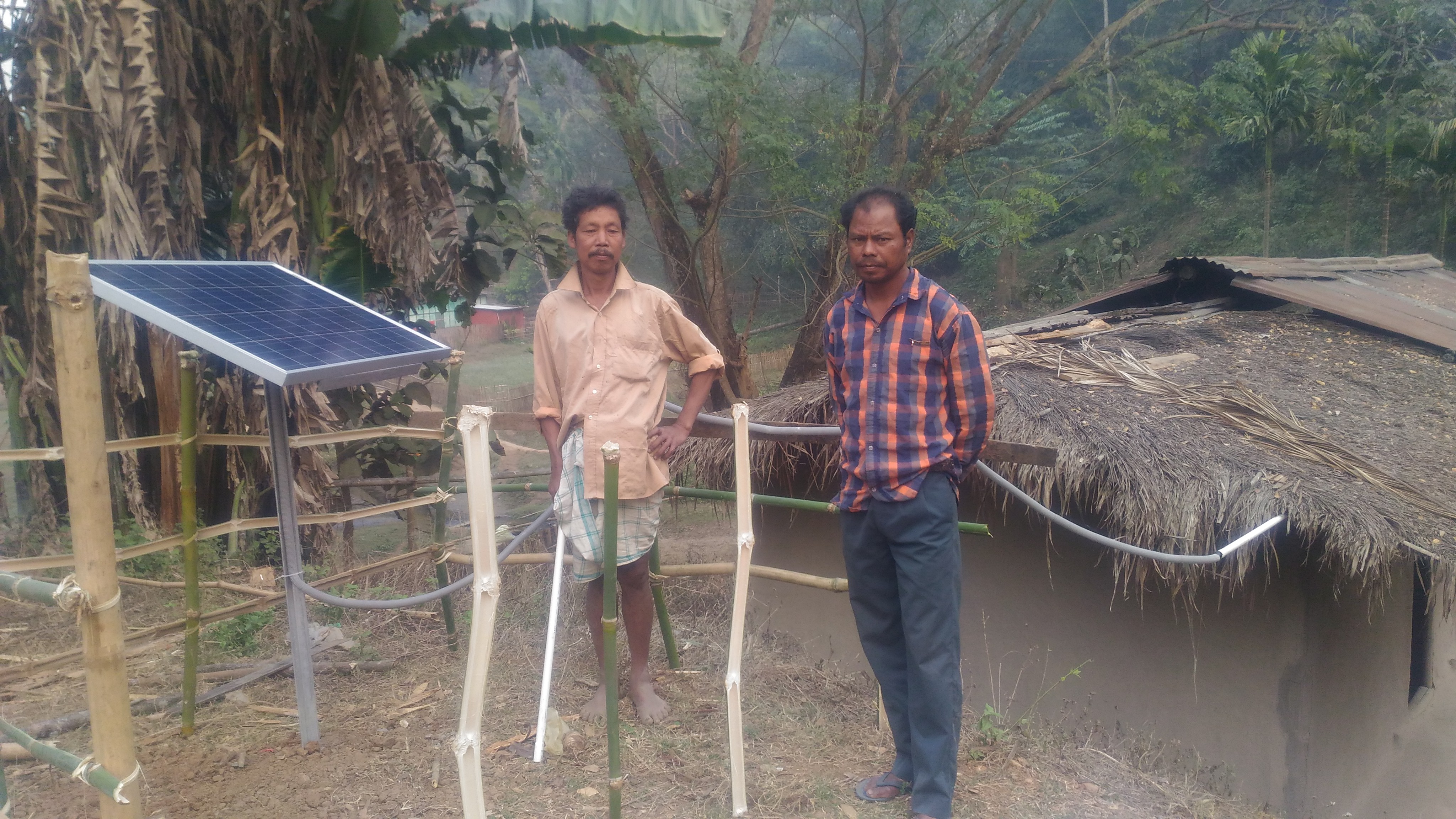 When people come together with belongingness and a common motive, difficult tasks become achievable. Focused group discussions, community meetings, PRA (Participatory Rural Appraisal) & The Art of living courses like Rural Happiness Program and Youth Leadership Training Program empowered people to take ownership of the project. Thus, a team of empowered volunteers was formed.
Gurudev Sri Sri Ravi Shankar says, "Taking up responsibility brings immense power". A self-help group of village women was formed with deposit of Rs.100 per month from each household for the maintenance of the solar grid set-up.Furthermore, two youngsters from the village were trained to handle the system And it was time for implementation. Nothing big can be achieved without obstacles and challenges.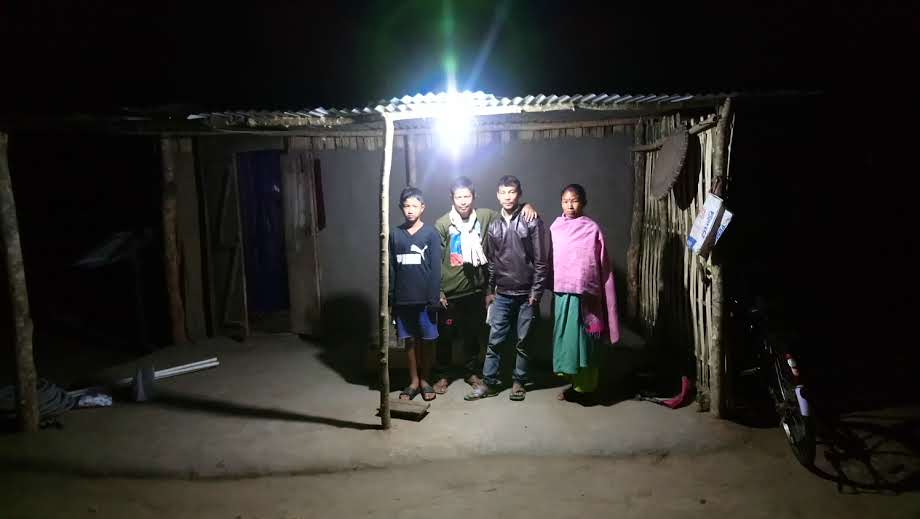 Transportation of material at site location without damage was one big challenge. Due to the dirt roads, many vehicle drivers would deny duty or demand high prices. At times the team had to walk to the village due to non-availability of vehicle to reach-out the village. Coordinating with the ground team and head office was another challenge due to poor network coverage.
Darkness cannot exist for long. Like the light that finds its way through clouds or trees, the project was successfully implemented in all 60 households including the Namghar Temple in spite of all the obstacles within a span of just 10 days. The forest village is now self- sustainable and warmer than ever before.