Trauma Relief for Hotel employees
Post Easter terror attacks in Sri Lanka
On April 21, 2019, terrorists bombed several hotels and churches in Sri Lanka killing hundreds of innocent people. The Art of Living along with IAHV responded quickly to the horrific situation on the ground by offering much needed trauma relief programs to the staff of the targeted hotels. The situation on the ground was tense, the country was under a state of emergency and there was heavy military deployment on the streets. There were warnings of more terror attacks and the Indian High Commission in Sri Lanka had issued advisory asking Indian citizens to avoid travel to the country. In spite of these conditions, the committed team of Art of Living teachers and volunteers went ahead and organized 4 trauma relief programs for 125 affected staff of three Five Star hotels – Shangri-La, Cinnamon Grand and Kingsbury.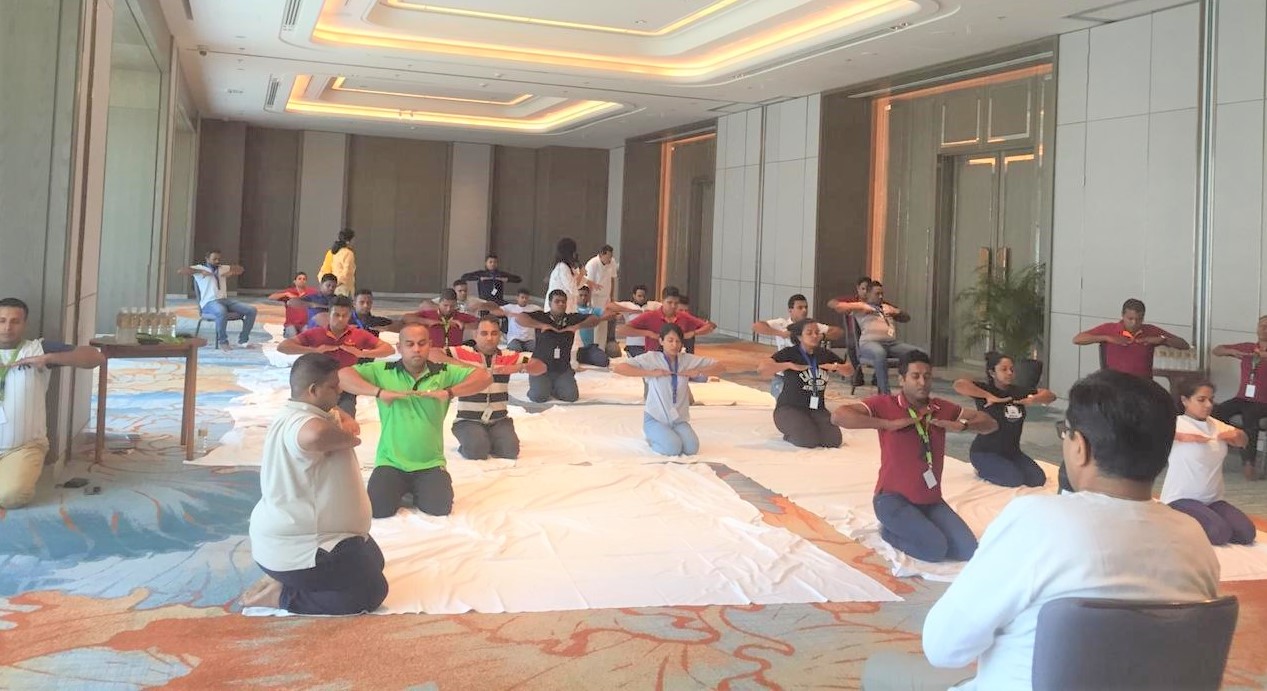 The staff at the bombed hotels was badly traumatized, having witnessed the violent death of colleagues and guests at close quarters. Many of them had recurrent nightmares; some of them had not slept for days, grappling with emotions of fear, anxiety and anger. The management and clinical psychologists were unprepared to respond to such a grave situation. They were amazed to witness the miraculous transformation in the staff that underwent the Art of Living trauma relief programs. At the end of just 3 days, participants reported that they felt very relaxed, were able to sleep soundly and drop feelings of anger, guilt and leave the past behind.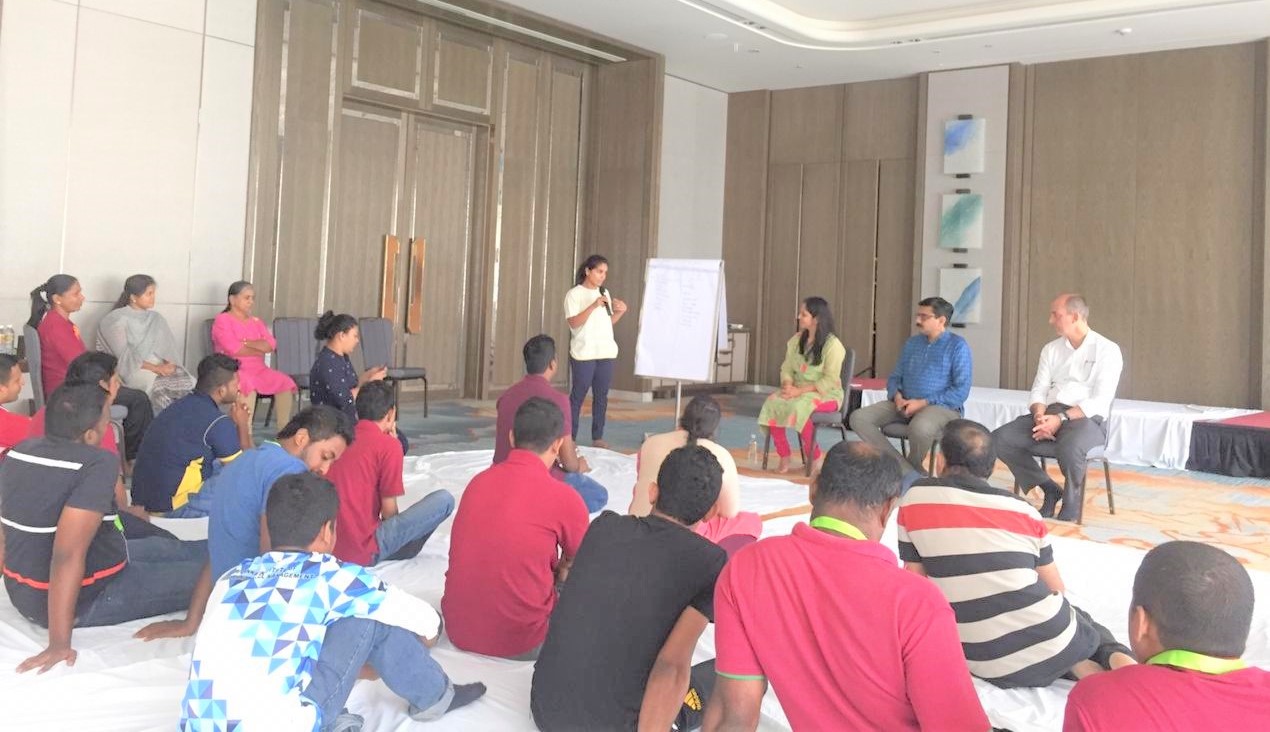 Seeing the positive outcome of these trauma relief programs, management have requested for 6 more such programs covering 250 staff in June.
Testimonials:
Following the horrific event that has taken place at our hotel on April 21, 2019, where we had to witness a lot of things that any of us could ever imagine in our life, we enrolled in the Art of Living program in order to find a way to manage our trauma, stress and questions which were coming to our mind repeatedly.
I must admit I did not know at first what to expect and how beneficial such program could be to "flush out" this traumatic experience.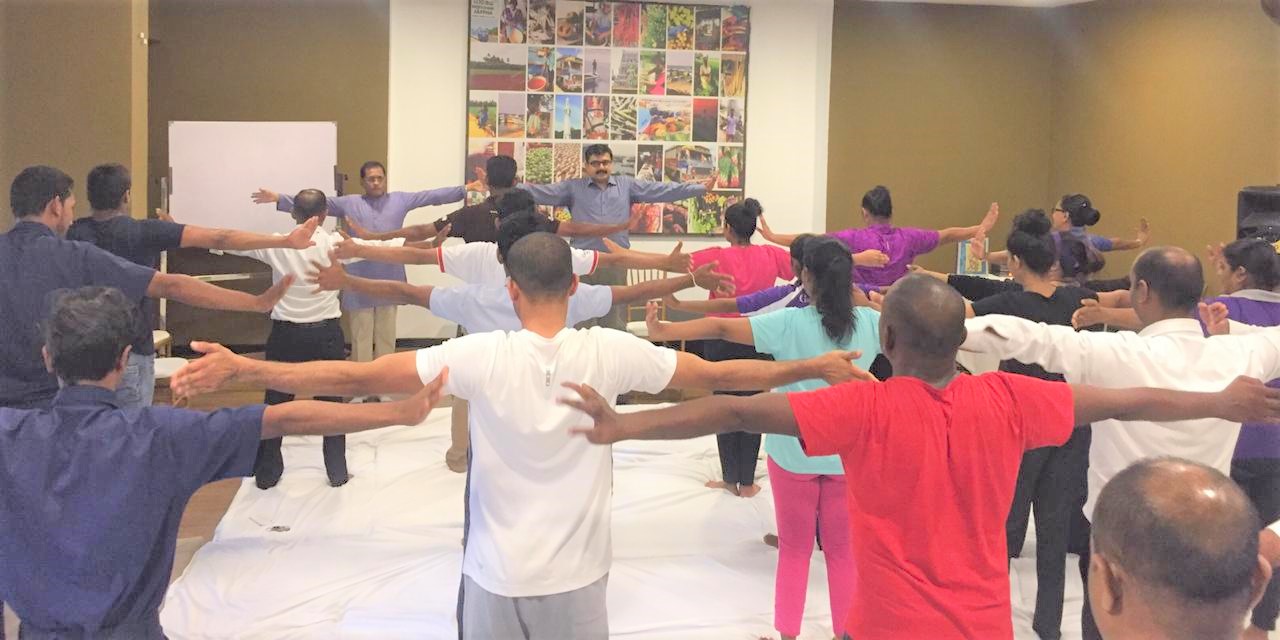 The program was conducted for consecutive three mornings and was handled extremely well in terms of ensuring that each participant is managed with care and understanding. At the end of the first day, I could already feel that my body and mind was feeling "lighter" and more focused. The breathing exercises really assisted me to control better my emotions and relieve my mind. Finally, at the end of the three days sessions I was feeling really relieved . It is difficult to describe, but basically, I could create some distance between this tragedy and myself hence somehow I could remove some of the dramatic pictures of this day from my mind.
I would like to commend the work done by the Art of Living team who have carried out this program and thank them for their kindness, understanding and patience. They have assisted us to heal and carried out an excellent program. On behalf of The Kingsbury team we would like to convey a huge thank you to all the Art of Living team.
Christine Chevalaz
General Manager, the Kingsbury Colombo