Providing skills training
In collaboration with Barclays
Barclays and International Association for Human Values launched the 'Barclays – Connect with Work Program' to enhance the skills of students passing out from degree colleges. This initiative has assisted the students to face job interviews in an confident manner, helped them in improving their communication and CV writing skills. Selected students also got a chance to interact with Barclays Professionals.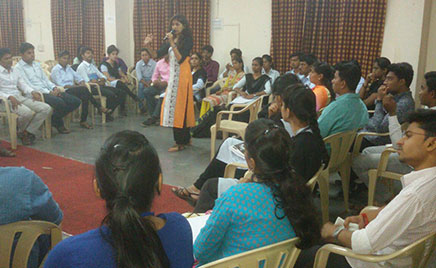 The program is aimed at supporting final year students with the aptitude and attitude to enter the workplace, but who face barriers to doing so. The program helps to up skill these individuals, as well as helping them to connect with businesses who are recruiting.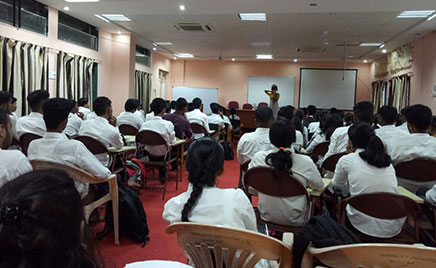 During the year 2016-17 the program received an astounding response from a large number of colleges across cities like Mumbai, Pune, Chennai, Delhi and Nashik. 55050 students underwent the training and more than 5500 students were placed as part of the initiative.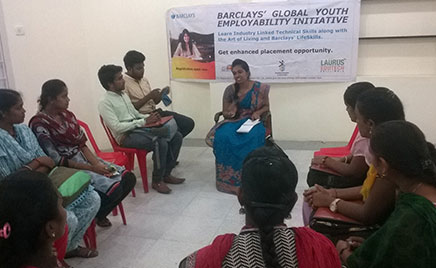 To achieve this end, tie-ups on a PAN India level were forged with some of the biggest players in the retail sector and financial sectors. Given the achievements in the first year of introduction, IAHV has been entrusted to train 100,000 students across pan-India locations in 2017-18. The geographical reach of this program has been extended to more locations so as to benefit more students from 2 and 3 tier cities/towns.