Janki – A Tribal village girl acquires life skills
Janki Muski, a 21-year old girl from a small tribal village in Chhattisgarh, has vowed to stand tall on her feet and do something for her family. Her mother was the sole provider while growing up. Janki describes her childhood as "tough."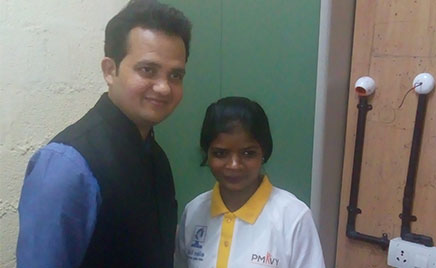 She says that she is taking the trouble of living away from home for 3 months for her mother. "Ek maa hi to hai. Uske liye mai mehnat karungi (I only have my mother. I want to work hard for her)," she adds.
Her family has always battled financial insecurity and Janki has decided to take the onus and take up a job. She has come to Bangalore along with 5 other girls from her village for a 75 day workshop to get trained in Solar Energy and Electrical work.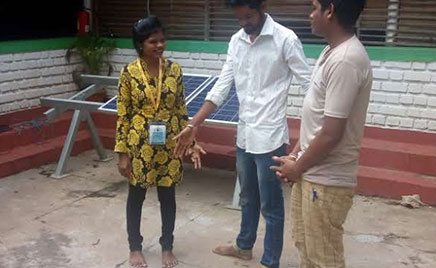 She says that the Art of Living program came at the right time as she was desperately looking for a job and to acquire a skill that will help her make ends meet.She says, "I have lived my entire life in my village but the villagers seem like strangers. Here at ashram, I am with so called strangers but they feel like family." More power to women like Janki who aren't wasting their life waiting.