Hurricane Katrina Disaster & Trauma Relief
The Disaster:
Breached 53 levees in New Orleans, 1,836 died directly, looting and violence.
IAHV Intervention:
IAHV trainers from around the US initiated Trauma Relief Programs starting just days after Hurricane Katrina. Establishing a center in New Orleans for 2 years, Art of Living and Trauma Relief programs reached 2,600 aid workers, children, and adults. During the course of the Hurricane Katrina effort, 161 university students were trained in Trauma Relief through Youth Leadership Training Program.
Fox News Coverage
Mini Documentary on Trauma Relief Programs
IAHV taught free trauma relief workshops to members of the following agencies: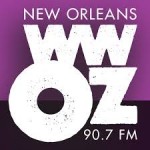 Sample Local News Coverage:
IAHV Offers New Approaches to Healing in Post-Katrina New Orleans